Golden Dragon Brings Four Latest Buses on Display at 2019 Busworld Europe
2019-10-19 Source:www.chinabuses.org
Summarize:On October 18, 2019 Busworld Europe officially kicked off in Brussels, the capital of Belgium As the most influential bus exhibition in the world, this year's event has attracted 75 bus makers with 352 units latest buses and coaches from all over the world, according to the organizing committee
On October 18, 2019 Busworld Europe officially kicked off in Brussels, the capital of Belgium. As the most influential bus exhibition in the world, this year's event has attracted 75 bus makers with 352 units latest buses and coaches from all over the world, according to the organizing committee.

Attending the exhibition for the fourth time, Golden Dragon brought four latest buses on display at this year's exhibition, including three ones specially targeted at the European market and the well-renowned ASTAR autonomous driving bus.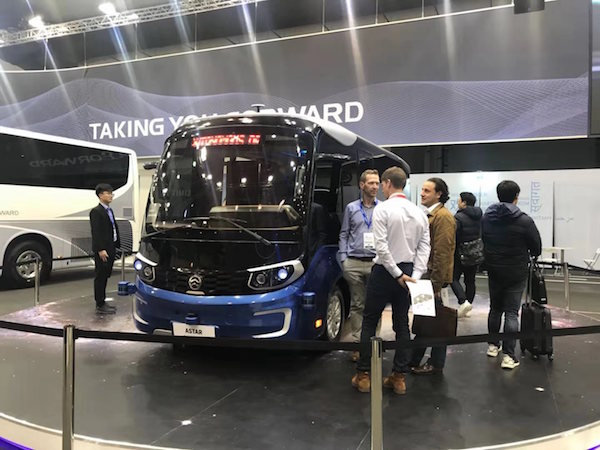 Currently, bus makers worldwide has already reached a consensus that electrification is the way to go for future bus industry. Thus, the majority of exhibits at this year's exhibition are electricity powered buses and coaches.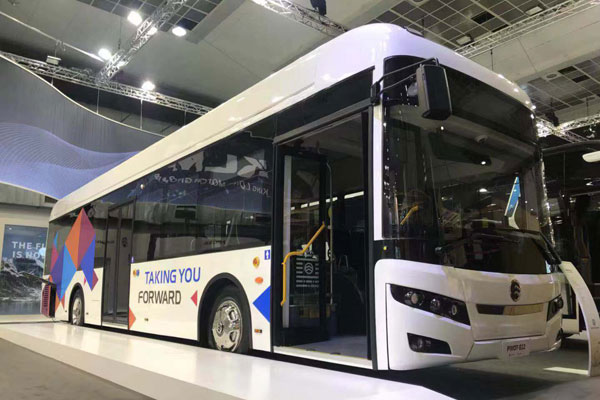 Golden Dragon Pivot series E12 and E18 electric city buses, fully demonstrating the bus maker's formidable strengths in the new energy bus sector, are making their debut on the global stage.
E18 articulated bus, equipped with lithium iron phosphate batteries with a power storage of 518 kWh made by CATL and an electric motor with a power of 350 kW, is able to reach a torque of 3,500 N.m and drive 500 km continuously. Even when the air-conditioning system is on, the vehicle is still able to drive over 400 km continuously.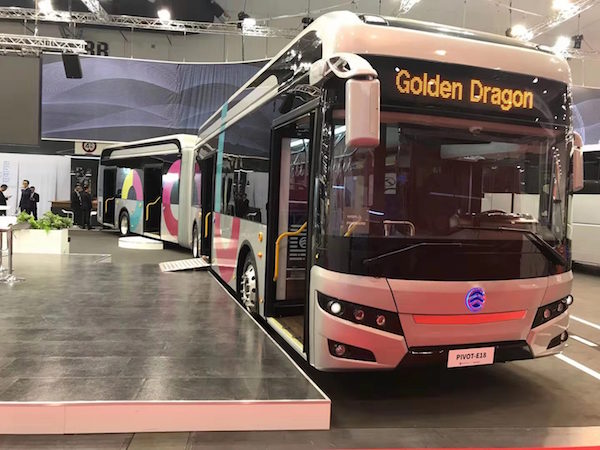 E12 achieves higher safety standards, higher reliability and provides unprecedented travel comforts and convenience to passengers. Having optimized its driver's cockpit, the bus offers increased range of views for drivers and further reduces the driving fatigue. Its low-floor access makes boarding much more convenient, especially for those physically challenged. Considering the climate conditions in Europe, E12 is equipped with a highly efficient air-conditioning system to ensure the highest level of travel comforts for passengers.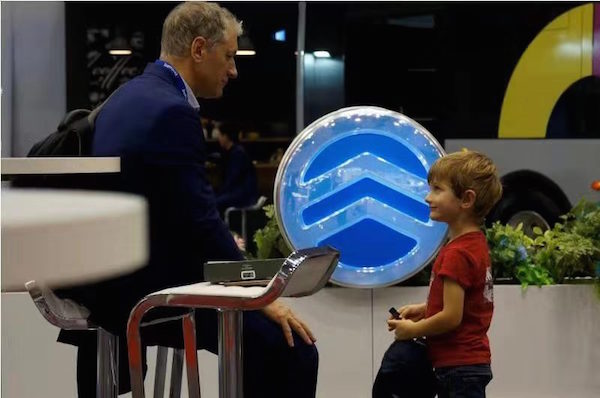 The new 13-meter Triumph made by Golden Dragon possesses a highly attractive appearance. Inheriting all the best genes of the bus maker's flagship coach, Navigator, the new coach is a new member in the bus maker's wide spectrum of bus products.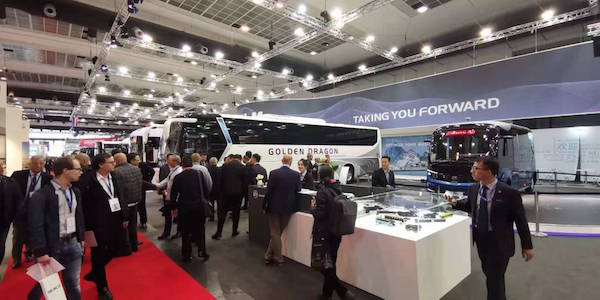 ASTAR autonomous driving bus, which appeared at the sixth World Internet Conference, became an instant sensation at this year's Busworld Europe. The new vehicle showcases the cutting-edge technologies independently developed in China. According to Golden Dragon, the new bus is still being constantly improved. A wheel hub electric motor system is soon to be introduced to further promote the maturity of autonomous driving technologies.
"The world's bus industry is transitioning from product-centered competition to a competition for more intelligent and more energy efficient transportation solutions. ASTAR autonomous driving bus, integrating the latest 5G and internet of vehicles technologies with the most advanced bus manufacturing technologies, is set to make big splashes in the global bus market," Peng Dongqing, President and General Manager of Golden Dragon.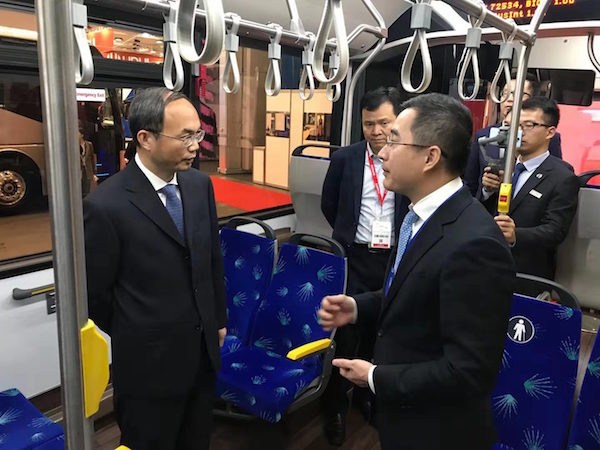 Remarkably, during the exhibition, China's ambassador to Belgium Mr. Cao Zhongming visited Golden Dragon booth and gave highly complimentary remarks to the achievement of Golden Dragon, especially for the overseas market.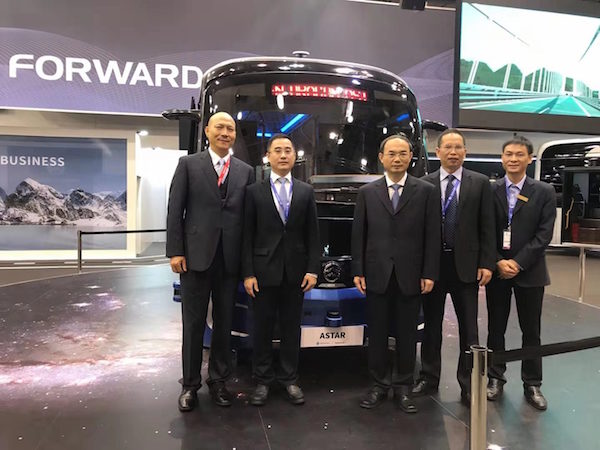 Editor:Lucy
Related China Bus News