Sunlong Natural Gas Buses Gain Wide Media and Public Attention in Suzhou
2018-12-07 Source:www.chinabuses.org
Summarize:On December 6 and 7, the second China Tourism Transport Conference & Tour Bus Expo was held at Suzhou International Exhibition Center Shanghai Sunlong Bus Co , Ltd (hereafter referred to as Sunlong) brought its latest tour buses on display, attracting wide media and public attention
On December 6 and 7, the second China Tourism Transport Conference & Tour Bus Expo was held at Suzhou International Exhibition Center. Shanghai Sunlong Bus Co., Ltd. (hereafter referred to as Sunlong) brought its latest tour buses on display, attracting wide media and public attention.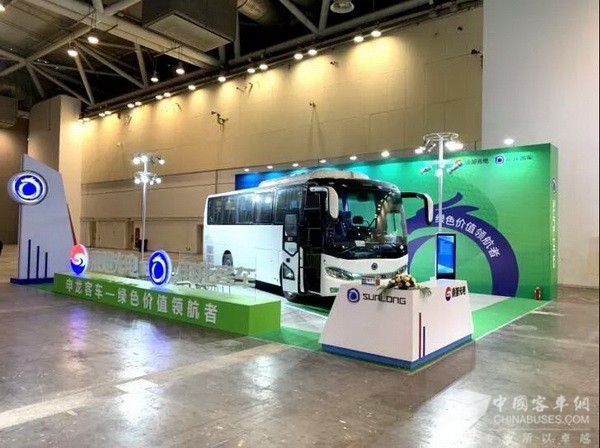 Among its vehicles on display, Sunlong SLK6903 tour bus is powered by natural gas and particularly designed for the tourist transportation market. So far, the bus has been quite well received both at home and abroad.
With a more awe-inspiring appearance and an optimized layout on board, Sunlong SLK6903has successfully cut its weight and thus achieves higher maneuverability and more powerful performances.
During the two-day exhibition, a number of visitors and bus operators showed keen interest in Sunlong SLK6903 tour bus and expressed their intentions to make purchases.
Editor:
Related China Bus News