CRRC Electric's First Batch of New Energy City Buses in Smooth Operation for a Decade
2018-07-25 Author: Source:www.chinabuses.org
Summarize:"This batch of new energy city buses have been in service for a decade Still, they are all in good condition and provide transport services for local citizens,"said a bus driver in Zhuzhou surnamed Liu
"This batch of new energy city buses have been in service for a decade. Still, they are all in good condition and provide transport services for local citizens,"said a bus driver in Zhuzhou surnamed Liu.
In recent years, new energy buses have been widely used in urban public transport, passenger transportation, and commuting services. As of the end of 2017, 320,000 units new energy buses have been put into service across China.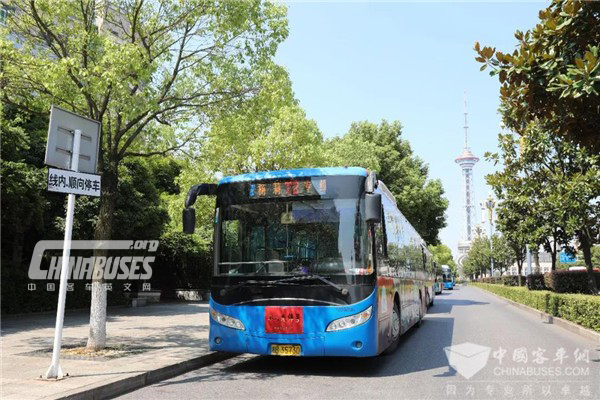 In 2008, Zhuzhou Public Transport introduced the first batch of CRRC Electric's hybrid city buses. "Although we believed that new energy vehicles were the inevitable trend for the industry, we were still worried whether they would be work smoothly for a sufficient period of time. However, their smooth operation in the past ten years have fully demonstrated their high reliability and high energy efficiency," said Zhu Jianxin, Deputy General Manager of Zhuzhou Public Transport.
In the past ten years, Zhuzhou bought 1,027 units electric city buses from CRRC Electric, including 807 units hybrid city buses and 220 units electric city buses. These vehicles have helped its operator cut the operating costs by 325 million RMB in the past ten years. They have also made remarkable contributions to cut the city's vehicle emissions by 487,500 tons in the past decade.(www.chinabuses.org)
Editor:ida
Related China Bus News