King Long to Strengthen its Presence in Arab States
2018-07-18 Author: Source:www.chinabuses.org
Summarize:On July 10, the 8th Ministerial Meeting of China-Arab States Cooperation Forum was held in Beijing During this year's forum, China and Arab states have unanimously agreed to establish comprehensive cooperation ties, ushering a brand new era for the their cooperation
On July 10, the 8th Ministerial Meeting of China-Arab States Cooperation Forum was held in Beijing. During this year's forum, China and Arab states have unanimously agreed to establish comprehensive cooperation ties, ushering a brand new era for the their cooperation.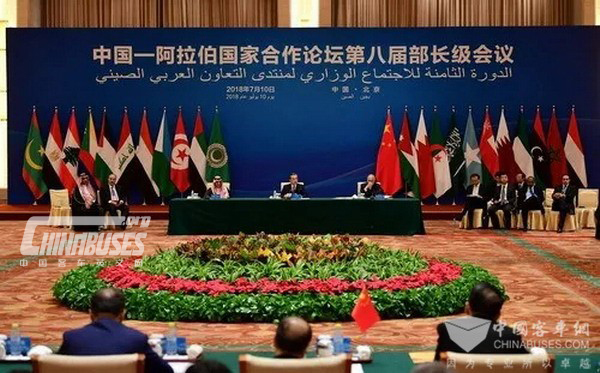 King Long, as one of the leading brand in China's manufacturing industry, has been playing an increasingly important role in Arab states.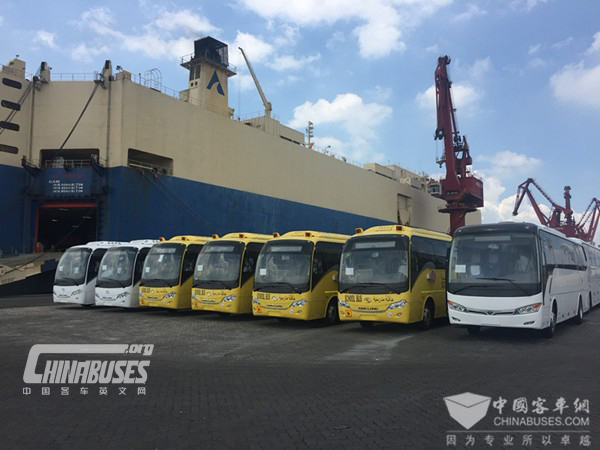 On July 13, 82 units King Long buses were shipped at Xiamen port. According to the bus maker, these vehicles will soon arrive in UAE, Kuwait and Bahrain.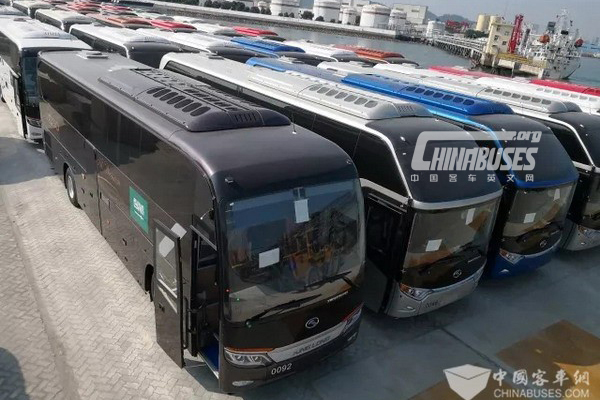 So far, the number of King Long buses in operation in Saudi Arabia has exceeded 5,000 units. In the first half of 2018, over 500 units King Long luxury coaches and city buses arrived in the country, becoming the main force of the local transportation market.
In Kuwait, China red double-decker buses have become a new urban eye-catcher, injecting new vitality to the local transportation market. In early this year, 56 units King Long double-decker buses coated in red color arrived in Kuwait. Soon, another batch of 64 units such vehicles were delivered to Kuwait, providing much more travel convenience to the local passengers.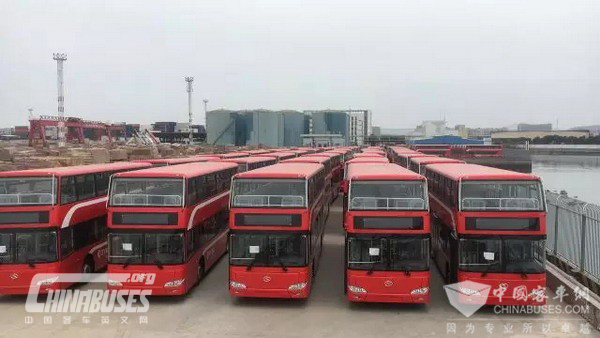 King Long successfully made its way to UAE in 2010. Soon, the bus maker joined hands with the country to provide greener and more efficient public transportation solutions. This year, King Long also successfully gained its first order of school buses from a bus operator in the country, marking a new milestone in its business expansion in UAE.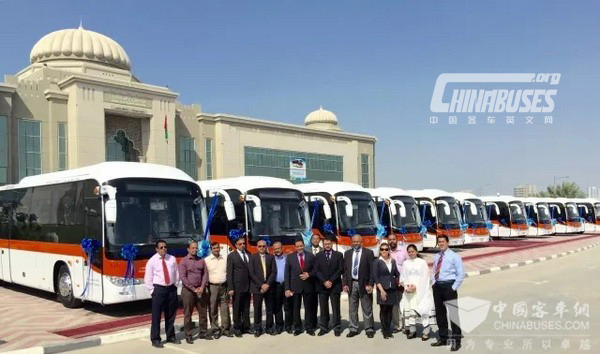 In Egypt, King Long has already become the top bus brand. Currently, over 20,000 units King Long light buses are in smooth operation in the country. In addition, King Long has long started its CKD business in the country, which has enormously cut its production costs and the delivery time. Moreover, it has provided more job opportunities for local people, creating a win-win situation for both countries. Just in the first half of this year, a total number of over 1,300 units King Long light buses were exported to Egypt for operation.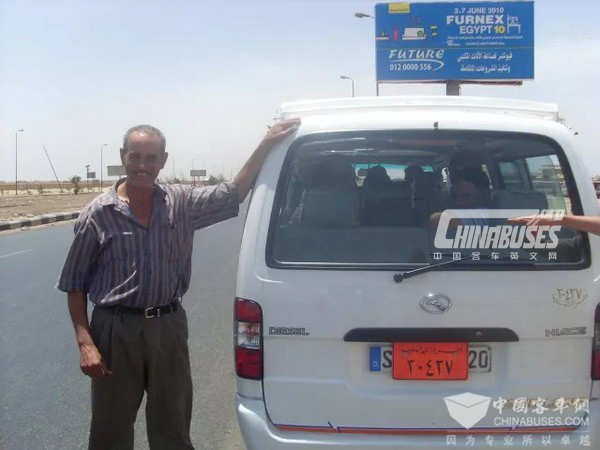 In Iraq, Qatar, Bahrain, Oman, Algeria, Tunis and other Arab states, King Long buses can be easily found. From January to June, King Long exported about 700 units buses to Arab states.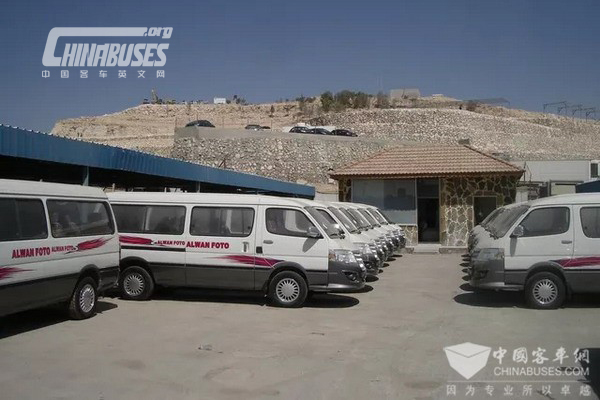 Editor:ida
Related China Bus News