Higer Ultra Capacitor Buses Operate Smoothly in Israel
2018-06-27 Author: Source:www.chinabuses.org
Summarize:Recently a delegation led by Ying Yong, Deputy Secretary of the CPC Shanghai Municipal Committee and Mayor of Shanghai has visited Israel During his stay in Israel, Ying inspected the new energy bus operation line in Israel s second-largest city-Tel Aviv, took a HIGER ultra capacitor bus operating on this line and spoke high of it
Recently a delegation led by Ying Yong, Deputy Secretary of the CPC Shanghai Municipal Committee and Mayor of Shanghai has visited Israel. During his stay in Israel, Ying inspected the new energy bus operation line in Israel's second-largest city-Tel Aviv, took a HIGER ultra capacitor bus operating on this line and spoke high of it.
As Israel's second-largest city, Tel Aviv is known as the "Most Beautiful Beach in the Middle East". After five HIGER ultra capacitor buses went into operation in Tel Aviv and earned unanimous praise from citizens in 2016, another 21 new ones have come here to glorify and green this beautiful city and facilitate local public transport.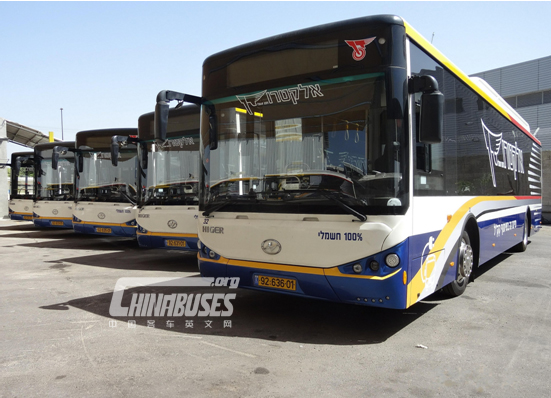 These ultra capacitor buses integrate HIGER's latest technologies, Aowei 32kWh ultra capacitor, permanent magnet synchronous motor, integrated dashboard, WABCO EBS, ECAS and advanced Mobileye system. It enables 500A fast charge and discharge (full charge in 5 minutes), and one charge can sustain it for 30 kilometers. It features a long service life, low noise, a high rate of energy utilization, high comfort, energy efficiency and environmental friendliness.
All these buses have gone into operation on Tel Aviv's important bus lines including No. 4, No. 9 and No. 41, to meet the need of citizens and foreign tourists for public transport, and contribute to the construction of a green, environmentally-friendly, convenient and comfortable public transport system in Tel Aviv.(www.chinabuses.org)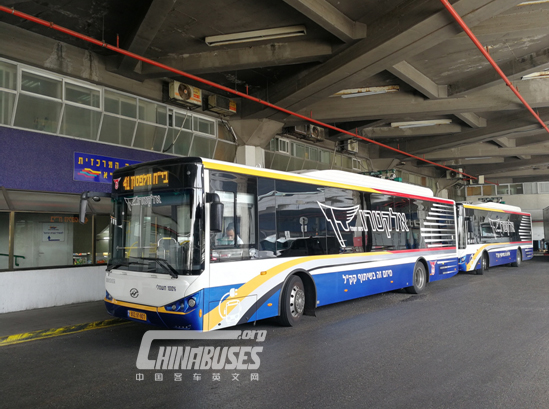 Editor:ida
Related China Bus News