24 Units Higer Buses Start Operation in Tibet
2018-05-04 Source:www.chinabuses.org
Summarize:Recently, 24 units Higer KLQ6802 buses started operation in Tibet According to the bus maker, all the vehicles, operated by Tibet Travel Service Co , Ltd , provide transportation services for tourists in Yarlung Tsangpo Gorges and Basongcuo, two major tourist attractions in Tibet
Recently, 24 units Higer KLQ6802 buses started operation in Tibet. According to the bus maker, all the vehicles, operated by Tibet Travel Service Co., Ltd., provide transportation services for tourists in Yarlung Tsangpo Gorges and Basongcuo, two major tourist attractions in Tibet.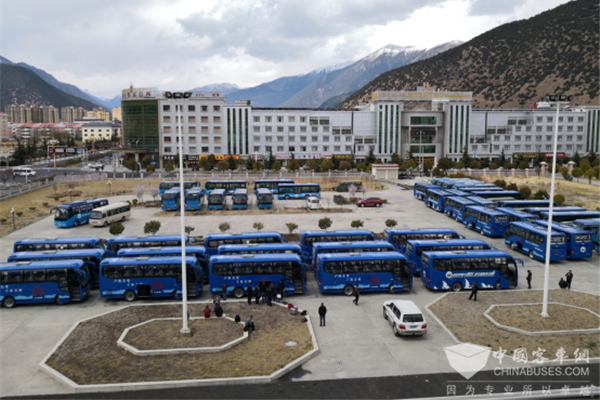 Due to its challenging geographic locations and capricious weather, Tibet has long been regarded as the very testing ground for vehicles.
After a thorough market research, Tibet Travel Service Co., Ltd. place its order on Higer, saying the bus maker has not only earned a solid reputation in the market, but also boasts a wide spectrum of high-quality bus products.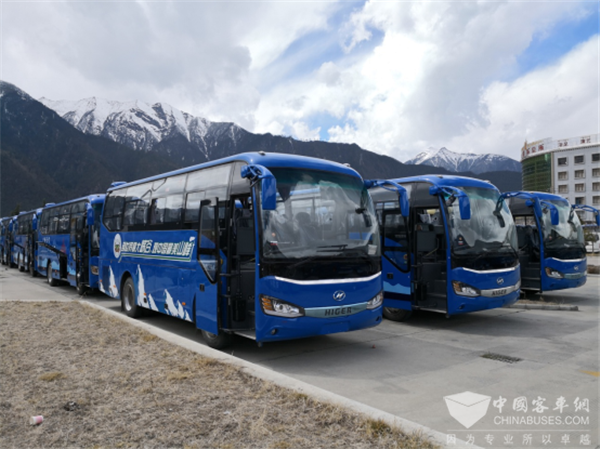 To suit the special requirements of its customers in Tibet, Higer has rolled out tailor-made buses which are equipped with monocoque body structures, powerful engines, six-speed transmission gearboxes, eddy current retarders, air pressure alarming devices, anti-flat-tire devices, and upgraded defrosters.(www.chinabuses.org)
Editor:ida
Related China Bus News