Zhongtong New Energy Buses Challenge Extremely Low Temperatures
2018-04-13 Author: Source:www.chinabuses.org
Summarize:In 2017, Qiqihar Zhongtong Public Transport Co , Ltd (hereafter referred to as Zhongtong Public Transport) purchased 400 units Zhongtong electric buses So far, these vehicles have been working smoothly, enduring the extremely low temperatures there and demonstrating their strong adaptability in harsh working environment
In 2017, Qiqihar Zhongtong Public Transport Co., Ltd. (hereafter referred to as Zhongtong Public Transport) purchased 400 units Zhongtong electric buses. So far, these vehicles have been working smoothly, enduring the extremely low temperatures there and demonstrating their strong adaptability in harsh working environment.
"Currently, we operation over 40 bus routes. Everyday, Zhongtong electric bus has to drive over 200 km. With such a demanding task, it is not an easy task for any vehicle to deliver consistently satisfactory performances. However, Zhongtong electric bus has made it," said Li Yanming, president of Zhongtong Public Transport.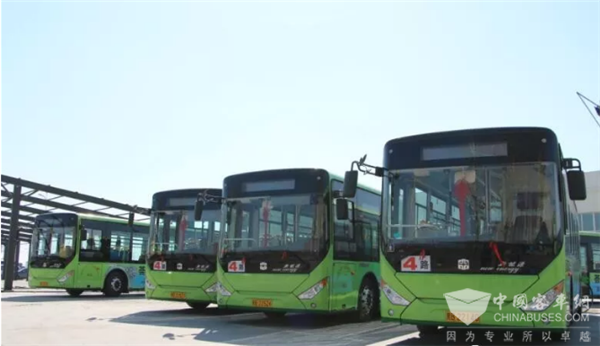 Zhongtong electric buses only need to be recharged at night. After over six months operation, some vehicles have already accumulated a mileage of 40,000-plus kilometers.
"It only costs us 0.2 RMB to operate Zhongtong electric bus for each kilometer in summer time and in winter, the costs will only rise slightly to 0.29 RMB. Thus, each year the vehicle is able to help us save operation costs by 20,000-30,000 RMB," said Li Yanming.
Currently, the number of Zhongtong electric buses has accounted for over 85% of the overall bus fleet of Zhongtong Public Transport. According to the bus operator, it is planning to introduce more electric buses from Zhongtong this year.
Zhongtong Public Transport, originally known as Qiqihar Public Transport Co., Ltd., started its cooperation with Zhongtong in 1998. So far, the two companies have already established long-term cooperative ties.(www.chinabuses.org)
Editor:ida
Related China Bus News