Golden Dragon Serves 2018 "Two Sessions"
2018-03-07 Author: Source:www.chinabuses.org
Summarize:From March 3 to 5, the 13th National People's Congress (NPC), China's top parliamentary body, and China's People's Political Consultative Conference (CPPCC), China's top political advisory body, convened their sessions, also known as "two sessions" in Beijing Golden Dragon bus fleet, as in the past twenty years, was designated as the official vehicles to serve delegates from all over the country
From March 3 to 5, the 13th National People's Congress (NPC), China's top parliamentary body, and China's People's Political Consultative Conference (CPPCC), China's top political advisory body, convened their sessions, also known as "two sessions" in Beijing. Golden Dragon bus fleet, as in the past twenty years, was designated as the official vehicles to serve delegates from all over the country.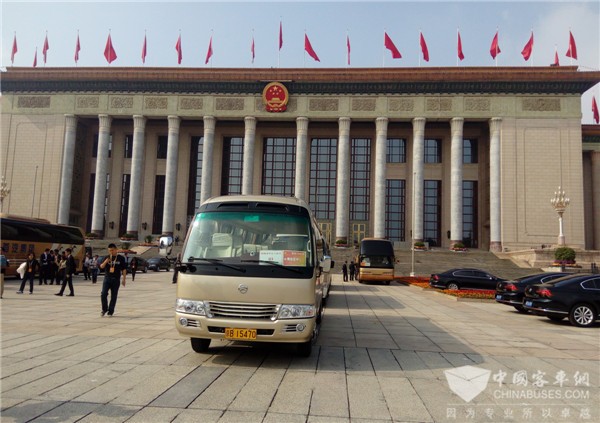 "This year we have sent XML6897 and XML6700 for service, both of which made their appearance at a number of high-profile events, including China's V-Day Parade, the 19th National Congress of Communist Party of China," revealed Huang Suihong, Manager of After-sales Service of Golden Dragon.
In 1998, Golden Dragon buses were first put into service for the "two sessions". Since then, they have well stood the test of time and have long been recognized for its consistently impressive performances and constantly improving standards, setting the highest service standards for the annual event.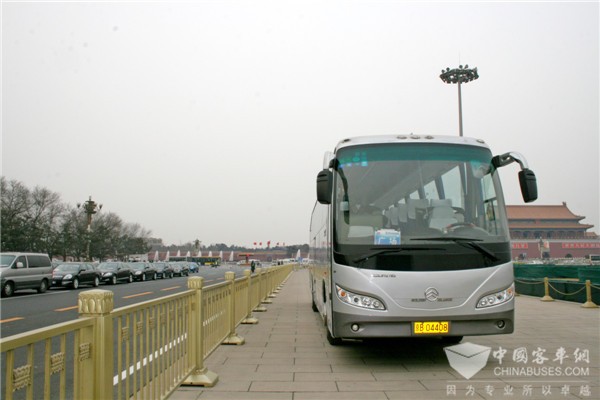 This year, Golden Dragon sent a team of technicians to Beijing conducting the first round of health check-ups on its vehicles, making full preparations for the upcoming events. "We are well aware of the great responsibilities on our shoulders. In the meantime, we are very proud of being able to serve many delegates from all over China," said Huang.(www.chinabuses.org)
Editor:ida
Related China Bus News