Zhongtong Aims to Increase its Sales Volume to 25,000 Units in 2018
2018-03-01 Author: Source:www.chinabuses.org
Summarize:On February 13, Zhongtong held its Technological Innovation Conference Mapping out its future development road, Tan Xuguang, president of Shandong Transport Industry Group, reveals that the company is making all efforts to increase its annual sales volume to 25,000 units in 2018
On February 13, Zhongtong held its Technological Innovation Conference. Mapping out its future development road, Tan Xuguang, president of Shandong Transport Industry Group, reveals that the company is making all efforts to increase its annual sales volume to 25,000 units in 2018.
On February 25, Zhongtong held its Middle- and High-level Leaders Meeting. Sun Qingmin, General Manager of Zhongtong, officially announced the bus maker's ambitious plan for its third round of business expansion. In 2018, the bus maker is aiming to break the ten billion RMB threshold for its sales revenue. After a few years development, it is planning to increase its annual sales volume to 40,000 units and its sales revenue to 20 billion RMB.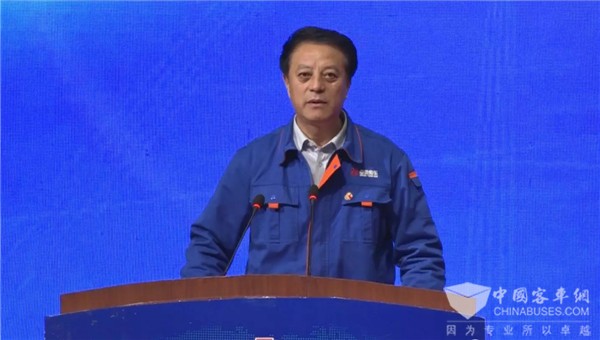 In 2017, the new energy bus industry witnessed a host of changes. Against such a backdrop, Zhongtong readjusted its strategic plans and further optimized its product line. In the same year, it made impressive achievements in coach market, school bus market, logistic vehicle market and overseas market.
In 2018, new energy buses will continue to the be focus of Zhongtong's business expansion. While emphasizing on strengthening its technological innovation and marketing efforts, the company will continue to sharpen its competitiveness in other markets.(www.chinabuses.org)
Editor:ida
Related China Bus News