Ankai Electric City Buses Start Operation in Jingdezhen
2018-01-12 Author: Source:www.chinabuses.org
Summarize:On December 25, a grand ceremony was held at Jingdezhen North High-speed Railway Station to mark the official op
On December 25, a grand ceremony was held at Jingdezhen North High-speed Railway Station to mark the official operation of a new batch of Ankai G9 electric city buses. Their operation is expected to provide more travel convenience for local people.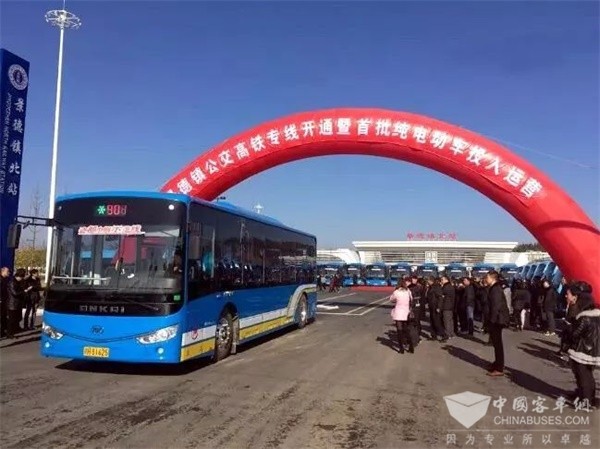 In recent years, Jingdezhen Public Transport Co., Ltd. has been making great efforts to upgrade its urban public transport system, aiming to provide greener and more convenient public transport services for local citizens. In the meantime, the move of introducing a batch of electric city buses is expected to give a facelift to the urban image of the city.
In Jingdezhen, the summer is notoriously hot and is frequented by storms and floods. Given this, the city has set extra high standards for bus makers. After a thorough investigation, Ankai G9 beat all other candidates and won the heart of Jingdezhen Public Transport Co., Ltd.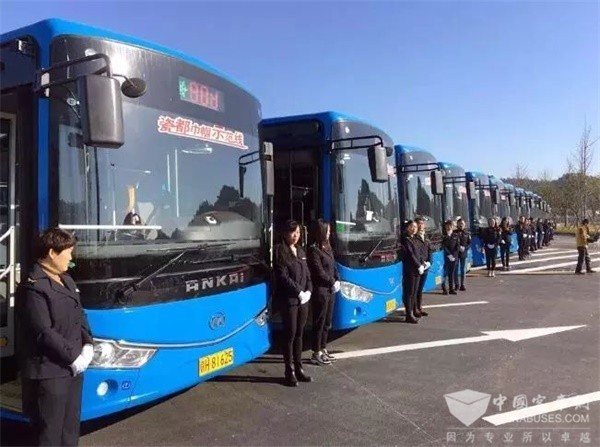 As a new generation of electric city bus, Ankai G9 is a masterpiece of Ankai in recent years. No matter in its appearance, energy consumption and continuous driving distance, G9 is extremely competitive. Equipped with a monoque body structure, the vehicle achieves high safety standards and a long lifespan. With an agile body, it is highly recommended for urban public transport in the second- and third- tier cities in China.
Editor:Ida
Related China Bus News