67 Units Yinlong Electric Buses Start Operation in Tianjin
2017-12-01 Author: Source:www.chinabuses.org
Summarize:On November 28, a grand ceremony was held in Jinghai District, Tianjin to mark the delivery of 67 units Yinlong electric buses According to Yinlong, this batch of buses has four different specifications Representatives from Tianjin Public Transport Group, Yinlong New Energy Tianjin Industrial Park, State Grid Tianjin Branch and journalists from various media witnessed the historical moment
On November 28, a grand ceremony was held in Jinghai District, Tianjin to mark the delivery of 67 units Yinlong electric buses. According to Yinlong, this batch of buses has four different specifications. Representatives from Tianjin Public Transport Group, Yinlong New Energy Tianjin Industrial Park, State Grid Tianjin Branch and journalists from various media witnessed the historical moment.
Specifically, 12 units Yinlong electric tour buses, 39 units electric city buses, 16 units electric travel coaches are scheduled to start operation in Tianjin soon, providing greener and more comfortable travel services for citizens and tourists in Tianjin. Equipped with lithium titanium batteries, these vehicles achieve higher safety standards, higher energy efficiency, longer life expectancy and faster recharging and discharging time. In addition, they endure a wide range of temperatures.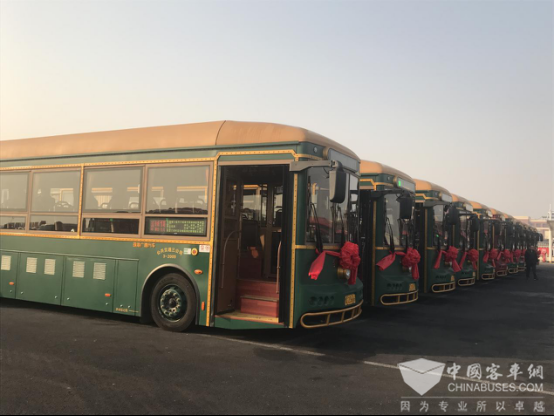 With monocoque structures, lighter body weight, the adoption of new materials with better insulation performances, intelligent monitoring, battery alarming systems, Yinlong electric bus fleet is set to become a new urban view in Tianjin.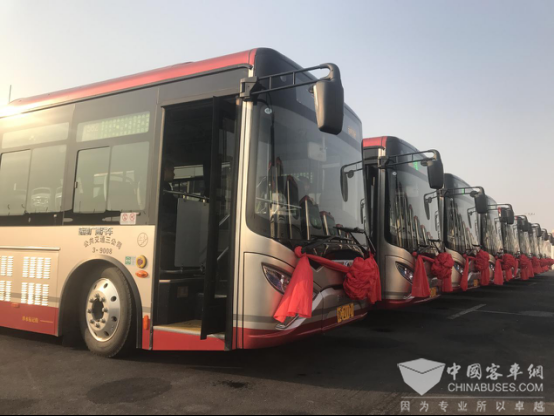 Yinlong has been committed to helping modern cities build green public transport and combat increasingly severe air pollution and urban congestion. Thanks to Yinlong's technological breakthroughs, the bus maker has successfully helped its customers cut their purchasing and operating costs.(www.chinabuses.org)
Editor:ida
Related China Bus News