Bus Drivers Speak Highly of Foton AUV Buses
2017-11-29 Author: Source:www.chinabuses.org
Summarize:In an annual survey conducted by the organizing committee of the 12th China Buses Influence, buses and coaches made by Foton AUV once again won universal praises from all bus drivers, who indisputably have a big say on the performances of buses
In an annual survey conducted by the organizing committee of the 12th China Buses Influence, buses and coaches made by Foton AUV once again won universal praises from all bus drivers, who indisputably have a big say on the performances of buses.
In order to get a full picture of the bus industry in China, the organzing committee paid visits to a number of bus operators in many provinces and cities across China and got feedbacks from bus drivers directly.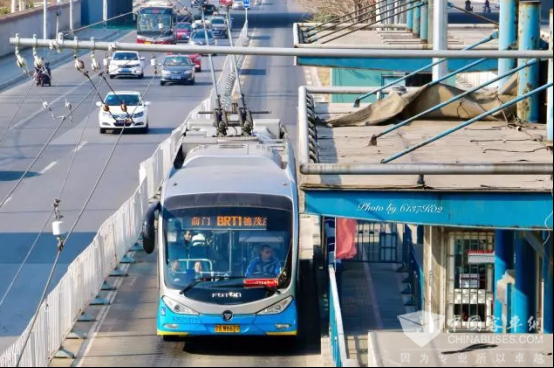 Tang Yousheng, a driver on Beijing BRT No. 1 Bus Route was among the many interviewees. According to Mr. Tang, he started his driving career when he was only 18. With over three decades experience in bus driving, he can hardly disguise his satisfaction when talking about Foton AUV 18-meter BJ6180 bus with duel power sources. Generating zero pollutants and little noise, the vehicle is much more maneuverable. In addition, its low-floor access and state-of-art AC system provide more travel comforts for passengers. Being recharged in real-time, the vehicle does not require the construction of special recharging posts and it can usually be fully recharged in just ten minutes. Thanks to its duel power sources, the vehicle can operate smoothly without its pantograph for 10 km, fully meeting the demanding operation conditions in the capital.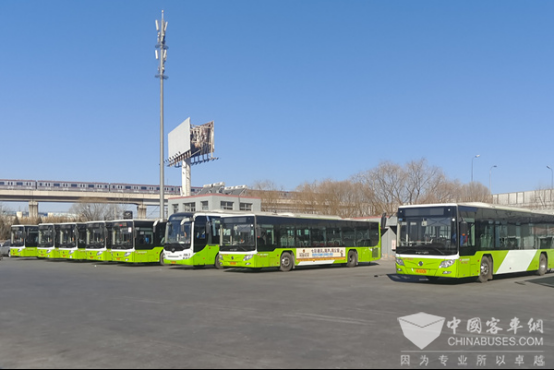 Song Aiguo is another bus driver who took an interview with the organizing committee of the 12th China Buses Influence. Working on No.854 Bus Route in Beijing now, Mr. Song has worked with fossil-fueled buses, natural gas powered vehicles, automatically or mannually controlled vehicles. Now driving a 12-meter Foton AUV city bus equipped with 260 horsepower natural gas engine and an automatic transmission gearbox, state-of-art AC system and Wifi, he comments that driving has never been so easy.
Currently, Foton AUV has become the first choice for Beijing Public Transport, playing a predominant role in the bus fleet in the capital. At Sunhe Bus Terminal, a number of Foton AUV buses are often seen queuing to get gas refills. One bus driver reveals that his vehicle only gets three refills every five days and each refill only takes about eight to ten minutes.
Now, not only in Beijing, Foton AUV buses and coaches are playing an increasingly important role in a number of cities across China.(www.chinabuses.org)
Editor:ida
Related China Bus News