Changjiang V8070 Electric Logistic Vehicle Arrived in U.S. for Road Show
2017-11-01 Author: Source:www.chinabuses.org
Summarize:Recently, a batch of Changjiang V8070 electric logistic vehicles safely arrived at Burlingame, San Francisco, California According to U S -based Chanje, these vehicles, the first batch of high-end electric logistic vehicles made by China, will soon by put into operation across America
Recently, a batch of Changjiang V8070 electric logistic vehicles safely arrived at Burlingame, San Francisco, California. According to U.S.-based Chanje, these vehicles, the first batch of high-end electric logistic vehicles made by China, will soon by put into operation across America.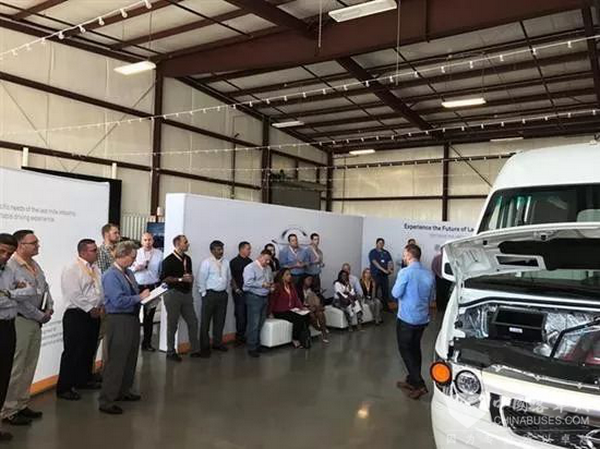 Moreover, a massive road show will be staged to American customers. They will also be invited to drive Changjiang V8070 electric logistic vehicles. Various media in the country will also be present to cover the whole event.
In early November, a grand promotional campaign will be launched in New York. During the campaign, a round-table meeting will be held for customers and insiders to exchange views on the future development of commercial logistic vehicles in the U.S.A.
Early this year, Chanje placed an order of 90 units V8070 and 1,755 sets of related spare parts from Changjiang. The first batch of 25 units V8070 were shipped to their U.S. customers on September 12 in Ningbo.(www.chinabuses.org)
Editor:ida
Related China Bus News