China Buses Serve BRICS
2017-09-04 Author: Source:www.chinabuses.org
Summarize:From September 3 to 5, the ninth meeting of BRICS Leaders Summit will be held in Xiamen, Fujian Province In addition, Dialogues of Emerging Markets and Developing Countries themed with "deepening reciprocal cooperation and promoting common development" will be held in the same time
www.chinabuses.org: From September 3 to 5, the ninth meeting of BRICS Leaders Summit will be held in Xiamen, Fujian Province. In addition, Dialogues of Emerging Markets and Developing Countries themed with"deepening reciprocal cooperation and promoting common development" will be held in the same time.
Along with the deepening cooperation among BRICS, Chinese buses have long arrived in Russia, India, Brazil, and South Africa, further upgrading local public transport system and providing greener and more comfortable transport services for local passengers.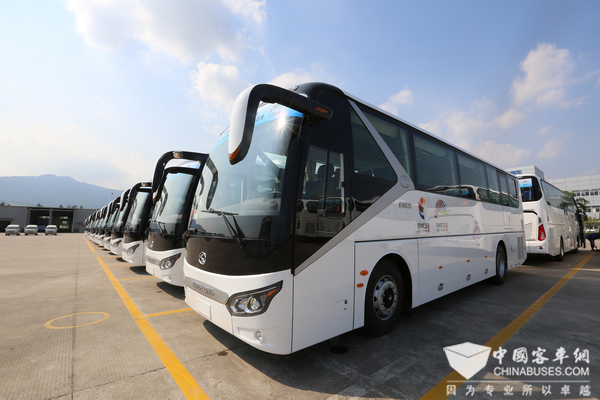 220 Units King Long Buses Fully Serve BRICS
On September 3, 220 units King Long buses and coaches will be officially put into service for BRICS Leaders Summit. Golden Dragon will also send 180 units buses, including large Sea-lion and Coaster, etc. In addition, 20 units Coaster premium business coaches, which are rolled out by Golden Dragon in 2017, will shoulder the transport tasks for the leaders.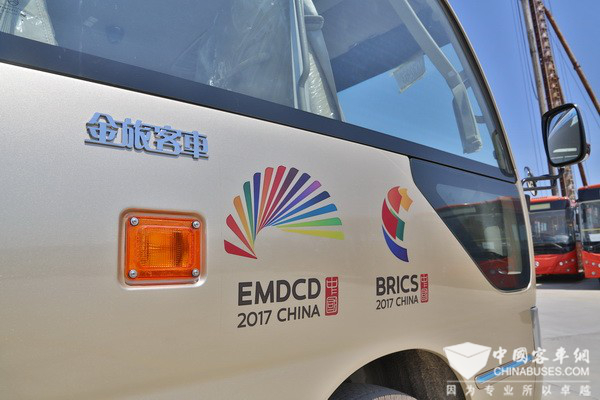 Golden Dragon Buses Serve Xiamen BRICS
A) China Buses in Russia
On June 17, 2017, the Eighth FIFA Confederations Cup opened its curtains in St. Petersburg. King Long buses were designated as the official carriers for the high-profile event.
Currently, almost 1,000 units King Long high-end buses are working smoothly in Russia, providing green and convenient travel services for local passengers.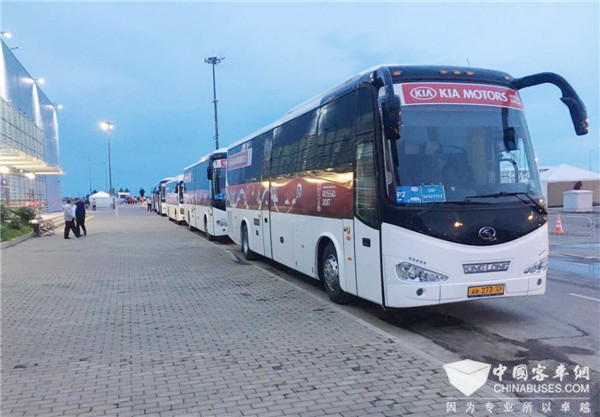 King Long buses in Russia
On August 25, Zhongtong signed a sales agreement with Five Star Group in Khabarovsk. According to the agreement, Zhongtong will deliver 200 units city buses with a total value of over one billion Rubles to its customer.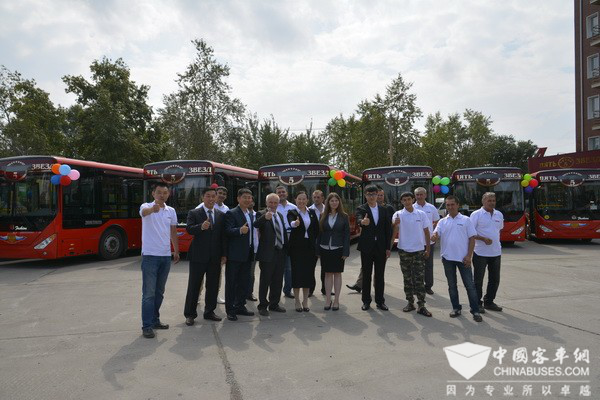 Zhongtong buses in Russia
As early as 2006, Zhongtong travel coaches entered Russia. Since then, the brand has been maintaining a fast growing momentum. So far, Zhongtong has made a visible presence in many cities across Russia. In St. Petersburg alone, its market share has reached almost 40%.
B) China Buses in Brazil
On June 21, 2017, BYD Brazil signed a memorandum of cooperation with State University of Campinas. By 2020, BYD is planning to make a total investment of five million Reals (abut 1.51 million USD) and build BYD's first overseas Solar Power R&D Center, which will be located on the campus of State University of Campinas.
From June 12 to July 13, 2014, when World Cup was held in 12 cities across Brazil, CRRC electric buses were put into service, providing transport services for all football players.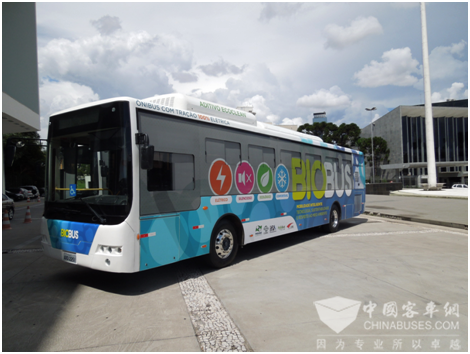 CRRC buses in Brazil

C) China Buses in India
In October, 2016, BYD electric bus K7 arrived at a scenic spot in Himachal Pradesh. At an altitude 3,980 meters above the sea-level, K7 successfully accomplished its trial operation.
Currently, Zhuhai Yinlong is planning to build an electric vehicle factory in Punjab in the northwest India.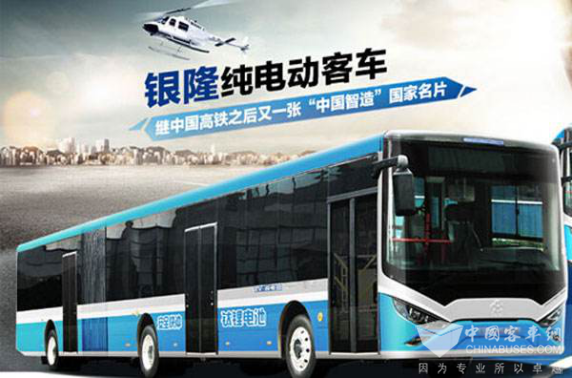 Yinlong buses in India
D) China Buses in South Africa
In 2009, Yutong officially entered South Africa. Currently, it is chiefly focusing on the country's commuting service market and passenger transport market.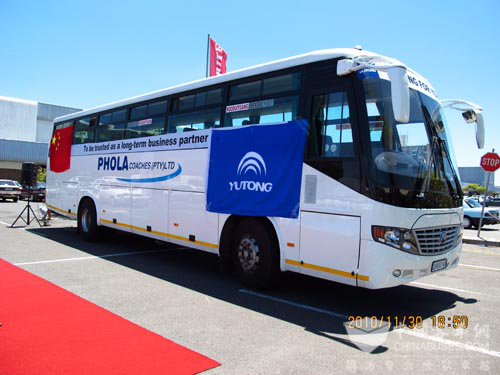 Yutong buses in South Africa

2015 witnessed the "Chinese Year" in South Africa, China-South Africa Trade Exhibition was held in Johannesburg. Higer successfully passed the quality certificate from Quality Standard Bureau from South Africa. In just one day, over 10 units Higer buses were ordered by South African customers.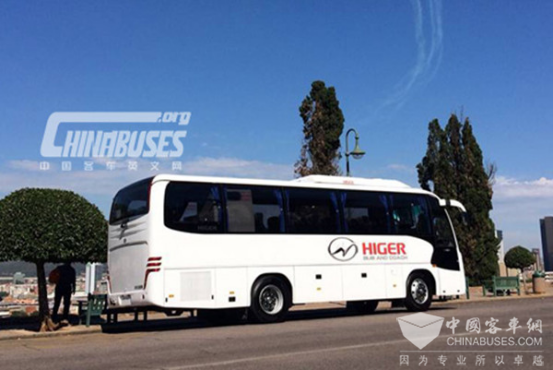 Higer buses in South Africa
Editor:ida
Related China Bus News