King Long Is on A Fast Rise Thanks to One Belt One Road Initiative
2017-05-04 Author: Source:www.chinabuses.org
Summarize:From May 14 to 15, One Belt One Road International Cooperation Summit was held in Beijing Officially launched three years ago, One Belt One Road Initiative has already strengthened the cooperation among all countries involved and created a win-win situation for all parties From the ancient silk road to the current one belt one road, China has demonstrated its strong desire to push forward the construction of an open, inclusive and mutually beneficiary world
www.chinabuses.org: From May 14 to 15, One Belt One Road International Cooperation Summit was held in Beijing. Officially launched three years ago, One Belt One Road Initiative has already strengthened the cooperation among all countries involved and created a win-win situation for all parties. From the ancient silk road to the current one belt one road, China has demonstrated its strong desire to push forward the construction of an open, inclusive and mutually beneficiary world.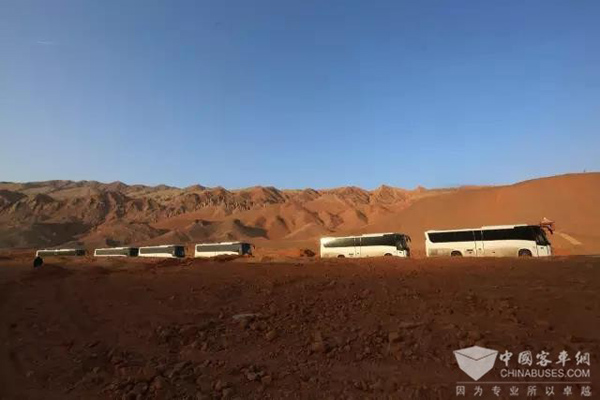 King Long, a pioneering enterprise in China's bus manufacturing industry, has witnessed tremendous transformation in this sector. As one of the leading bus brands in China, it has been on a fast rise in a number of countries along the One Belt and One Road region.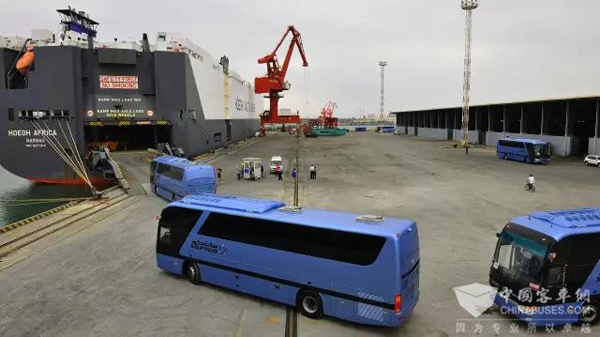 King Long Buses Exported to Saudi Arabia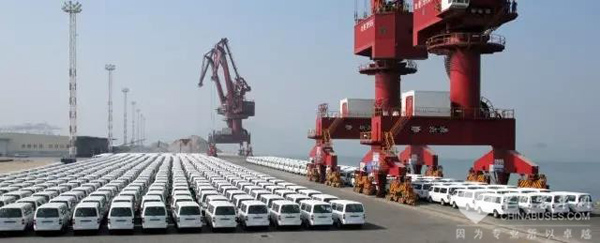 King Long Buses Exported to Egypt
In 2000, King Long officially started its overseas expansion, ushering a brand new era for the company. In less than two decades, King Long buses have successfully made their way to over 130 countries and regions across five continents around the world. Statistics show that there is one bus branded with King Long among five buses exported from China. In the past three years, King Long's total exports to countries along the One Belt One Road exceeded 20,000 units, reaching 70 countries in the region, such as Malaysia, Myanmar, Thailand, Philippines, Iraq, Egypt, Pakistan, Sri Lanka, Russia. So far, King Long has long become a well-known and highly respected bus brand from China among people in this region. Moreover, it has already established the most well-connected sales and service networks in many countries in this region.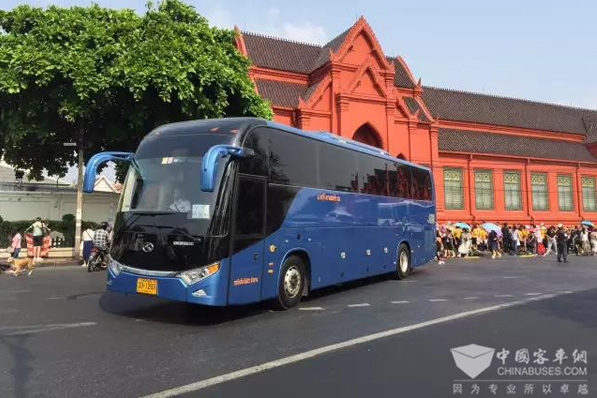 King Long Buses in Thailand
A Thai customer reveals that its preference for King Long buses mainly lies in the brand's outstanding design, state-of-art technologies, superb after-sales services and its responsiveness to its special needs. In Iran, King Long 18-meter BRT articulated city bus boasts an unparalleled loading capacity, impressive power performance, higher energy efficiency. Moreover, the vehicle, with a low-floor access and special ramp for wheelchairs, provides more travel comforts for passengers. In Cairo, the capital of Egypt, it is difficult not to see several King Long buses pass by in just one minute. For many school kids in Saudi Arabia, King Long buses have become their daily company. Many pilgrims have also considered King Long buses as their favorite vehicles. In Thailand and Russia, King Long buses provide transport services for countless visitors and tourists who have long regarded King Long the best choice for their travel.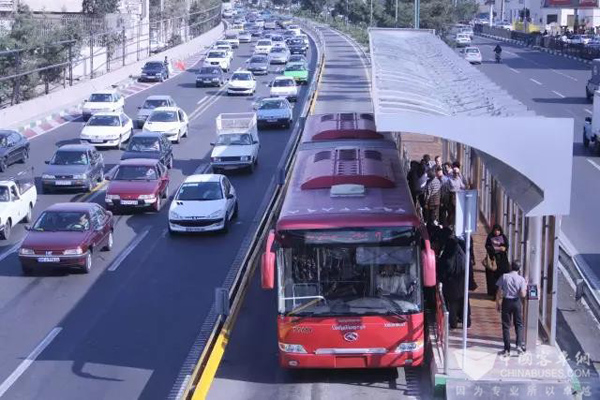 King Long Buses in Iran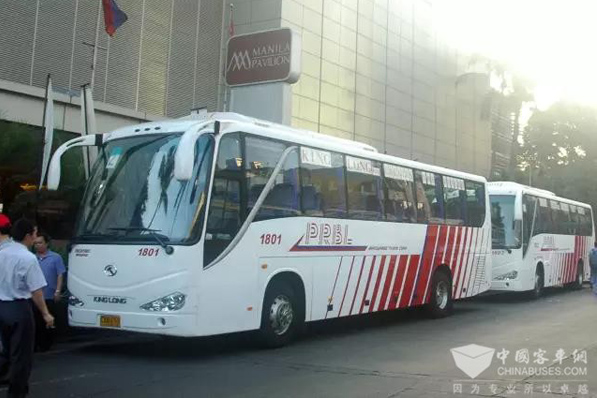 King Long Buses in the Philippines
King Long Buses in Pakistan
From city buses, travel coaches, to school buses, King Long aims to serve the general public and provide people with greater mobility and more travel conveniences. In order to meet the special needs of overseas customers, King Long has taken a host of measures to upgrade its manufacturing technologies, make purchases from better and more reliable sources and improve its manufacturing level. Thanks to all these efforts, King Long buses have been on a fast and steady rise among customers.
To further strengthen its overall competitiveness in the global market, King Long has been actively involved in improving the quality of its products, diversifying its marketing strategies, rolling out tailor-made urban public transport solutions, providing a variety of financing services for customers from all over the world.


Editor:rachel
Related China Bus News