3,000 Buses Ordered from China by Myanmar
2017-04-17 Author: Source:www.chinabuses.org
Summarize:Yangon Region Transport Authority (YRTA) has ordered 1,000 buses, costing US$56,000 each, from China to be used by the Yangon Bus Service (YBS), Dr Maung Aung, secretary of the YRTA said
www.chinabuses.org: Yangon Region Transport Authority (YRTA) has ordered 1,000 buses, costing US$56,000 each, from China to be used by the Yangon Bus Service (YBS), Dr Maung Aung, secretary of the YRTA said.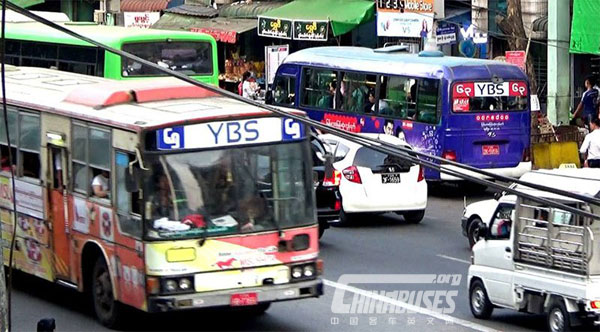 New Buses Coming to Yangon Streets

The ordered buses will arrive in Myanmar at the end of April. Another 2,000 buses will be ordered from China after the arrival of the first batch, Dr Maung Aung said. More than 3,500 buses are currently running on YBS.
Yangon Region Chief Minister U Phyo Min Thein vowed that Yangon bus services system will be upgraded to meet international standard early next year.

Editor:
Related China Bus News