Zhongtong Maintained a Fast Growing Momentum in 2016
2017-04-17 Author: Source:www.chinabuses.org
Summarize:On April 11, Zhongtong officially released a report about its performance in 2016 According to the report, the company realized a business revenue of 9 257 billion RMB in 2016, up by 30 13% year on year Its net profits attributable to listed shareholders stood at 585 million RMB, up by 46 56% year on year Its earnings per share (EPS) registered at 0 99 RMB
www.chinabuses.org: On April 11, Zhongtong officially released a report about its performance in 2016. According to the report, the company realized a business revenue of 9.257 billion RMB in 2016, up by 30.13% year on year. Its net profits attributable to listed shareholders stood at 585 million RMB, up by 46.56% year on year. Its earnings per share (EPS) registered at 0.99 RMB.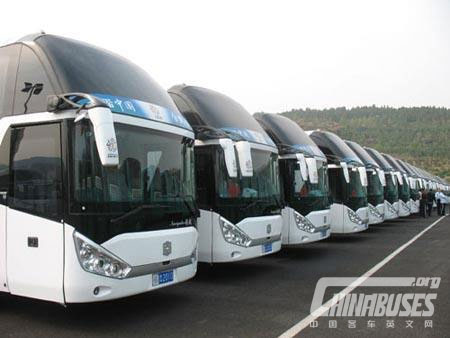 At the end of 2016, Zhongtong's total assets reached 8.081 billion RMB, up by 14.49% year on year. Its total equity attributable to the parent company stood at 2.584 billion RMB, up by 20.95%. Thanks to the growing demand for new energy vehicles, Zhongtong delivered an impressive performance in the whole year.
Apart from its significant achievements in the domestic market, Zhongtong continued to strengthen its presence in the overseas market.
As one of the four major bus makers which have been listed on the stock market, Zhongtong boasts internationally advanced production facilities and state-of-art technologies. Currently, it is able to produce a wide spectrum of bus products, including large-, medium-, and light-buses. To further strengthen its competitiveness, it chiefly focuses on manufacturing high-end buses.

Editor:rachel
Related China Bus News