Zhongtong Electric Logistic Vehicle Makes a High-profile Debut
2017-03-15 Author: Source:www.chinabuses.org
Summarize:As of the end of 2016, the number of new energy logistic vehicles in China had reached 94,000 units, maintaining a fast growing momentum thanks to the robust growth of the logistic industry and the government's commitment to promoting the application of new energy vehicles Some experts predict that the electric logistic vehicle will see an explosive growth in 2017 with an annual growth rate of over 100%
www.chinabuses.org: As of the end of 2016, the number of new energy logistic vehicles in China had reached 94,000 units, maintaining a fast growing momentum thanks to the robust growth of the logistic industry and the government's commitment to promoting the application of new energy vehicles. Some experts predict that the electric logistic vehicle will see an explosive growth in 2017 with an annual growth rate of over 100%.
Since rolling out its first electric logistic vehicle in 2015, Zhongtong has a wide spectrum of new energy logistic vehicles measuring from four meters to six meters in length.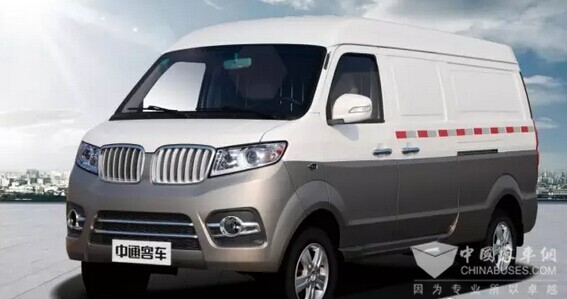 "Qingzhou" series electric logistic vehicle
Built on the success of its new energy bus products, "Qingzhou" series electric logistic vehicles are the earliest born members among Zhongtong's logistic vehicles. They have won immediate commercial success since their debut in early 2016, making their way to Shandong, Beijing, Jiangsu, Guangdong, etc.
In January, 2016, Zhongtong rolled out "Landi" electric business vehicle. Later that year, Landi electric logistic vehicle was born. Measuring 5.2 meters in length, the vehicle is able to load over 1.7 tons of goods, way above that of its counterparts. Moreover, it is able to drive 200 kilometers continuously. With an energy consumption of less than 20 kWh per 100 kilometers, the vehicle quickly won a foothold in the cutthroat logistic vehicle market.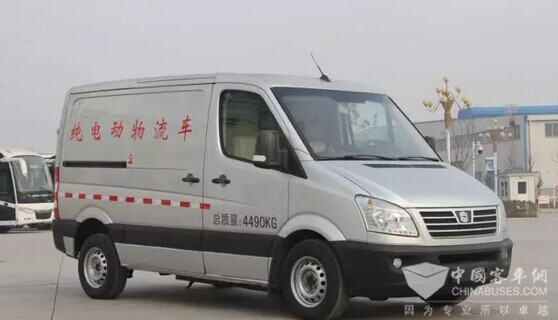 "Landi" electric business vehicle
After the success of "Qingzhou" and "Landi", Zhongtong has developed a number of other new energy logistic vehicles with different specifications to suit its customers' special needs. In early March this year, it rolled out an electric logistic vehicle with a whole aluminum body structure. With high safety standards, large loading space and a lighter body weight, the vehicle has already won wide media and public attention.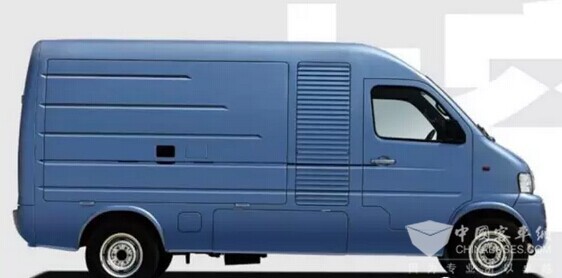 4.5m pure electric logistic vehicle
Focusing on improving its vehicles' fuel efficiency and increasing their loading capacity, Zhongtong is now taking the lead in the electric logistic vehicle industry. Its vehicle consumes only 16 kWh electricity per 100 kilometers, with the operating costs 80% less than that of a fossil fuel powered vehicle. In addition, its vehicle can reach a minimum continuous driving distance of 150 kilometers, fully meeting the market demands.
Editor:ida
Related China Bus News