CRRC Times Electric 8-Meter C08L Brings New Fresh Air
2016-11-07 Author: Source:www.chinabuses.org
Summarize:As the 8-meter electric bus rolled by CRRC Times Electric has been gaining rising popularity across China, the new energy bus maker recently rolled out its upgraded version, C08L with even higher standards of comforts, safety and ergonomics
www.chinabuses.org: As the 8-meter electric bus rolled by CRRC Times Electric has been gaining rising popularity across China, the new energy bus maker recently rolled out its upgraded version, C08L with even higher standards of comforts, safety and ergonomics.

With an interior layout similar to that of a traditional 8-meter bus, drivers need no special training before steering the wheel of the new vehicle. However, with its improved layout of power systems, passengers are able to enjoy more spacious room. Moreover, the vehicle can drive continuously for 380 kilometers.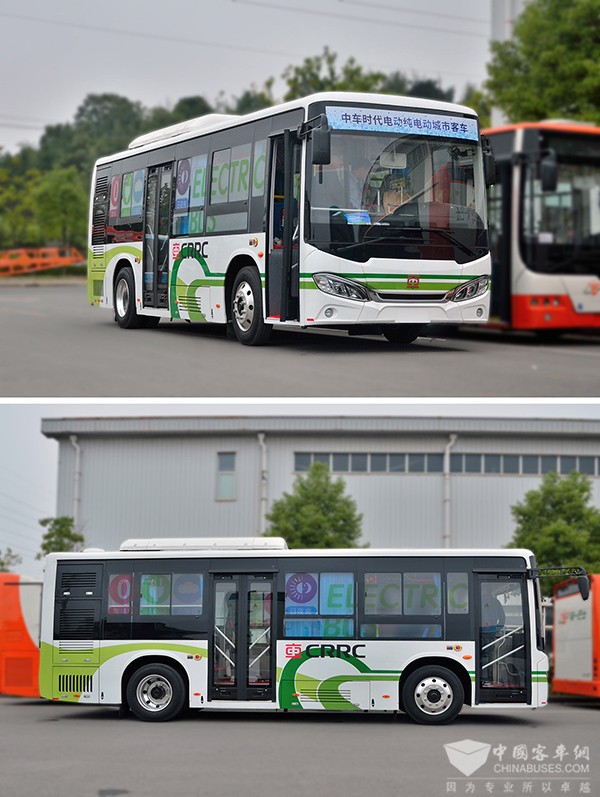 C08L introduces new front and rear designs, making it visually formidable as a 10-meter bus. With modular spare parts, the vehicle can be maintained without much hassle. In addition, passengers enjoy wider space no matter for sitting and standing in the vehicle. The ergonomically designed instrumental panel integrates ideally positioned buttons, offering drivers more attractive working environment.

With more integrated electric control system, C08L's floor area is 1.5 square meter larger than that of its counterparts. Moreover, it further enhances its safety and reliability standards. It is revealed that C08L's power systems have reached highest protection level in line with high-speech railway in China. Equipped with battery management system (BMS) independently developed by CRRC Times Electric, C08L provides better protection for its battery packs, which boast longer life expectancy. Moreover, its Cloud Intelligent Transport System monitors the working of motors, batteries and bus drivers in real-time, improving the overall safety standards and operation efficiency of the vehicle.

Editor:ida
Related China Bus News