CRRC Times Electric Shines at 2016 IEEV China
2016-10-14 Author: Source:www.chinabuses.org
Summarize:After making a big splash at Hanover International Commercial Vehicle Exhibition, CRRC Times Electric brought three fist products, including upgraded version of P12 and C08 and newly developed P08, at 2016 Beijing International Energy-saving and New Energy Vehicle Exhibition, also known as 2016 IEEV China
www.chinabuses.org: After making a big splash at Hanover International Commercial Vehicle Exhibition, CRRC Times Electric brought three fist products, including upgraded version of P12 and C08 and newly developed P08, at 2016 Beijing International Energy-saving and New Energy Vehicle Exhibition, also known as 2016 IEEV China.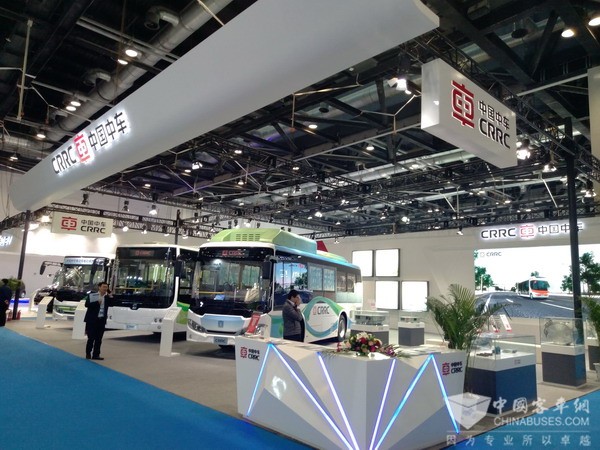 CRRC exhibition stand

The upgraded version of P12, measuring 12-meters in length, is a plug-in city bus. Equipped with a super-capacitor independently developed by CRRC, the bus is able to cut energy consumption by over 50%, emission of particles by 90%, nitrogen oxide by 75%, and carbon dioxide by 50% for every 100 kilometers. Worth mentioning is that the super-capacitor generate zero pollutants in production, operation and recycling. Boasting long life-expectancy, it can go through one million times of recharging and discharging. Apart from its much higher energy efficiency and environmentally friendliness, the bus has further simplified its structure and become much more reliable. Also, driving is becoming less demanding for bus drivers and traveling is becoming more comfortable and pleasant for passengers.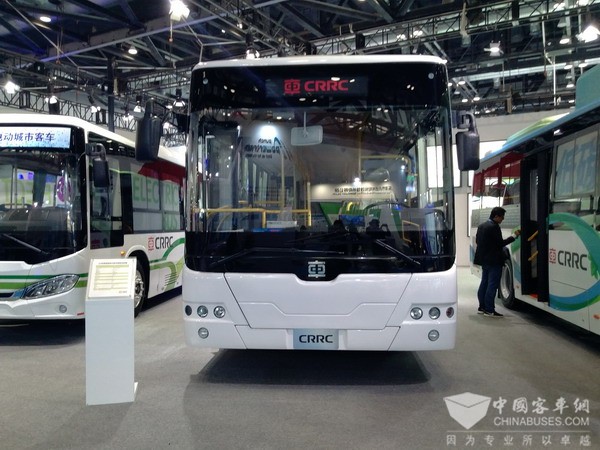 CRRC full electric bus P12

C08 electric bus, debuted in 2015, has grabbed wide media attention and has received a sizable amount of orders. It was awarded as China's Best Electric Bus in 2015. The upgraded C08 boasts a continuously driving distance of 380 kilometers thanks to its 200.4kwh power. In addition, passengers enjoy more spacious room compared with those vehicles of the same level of power.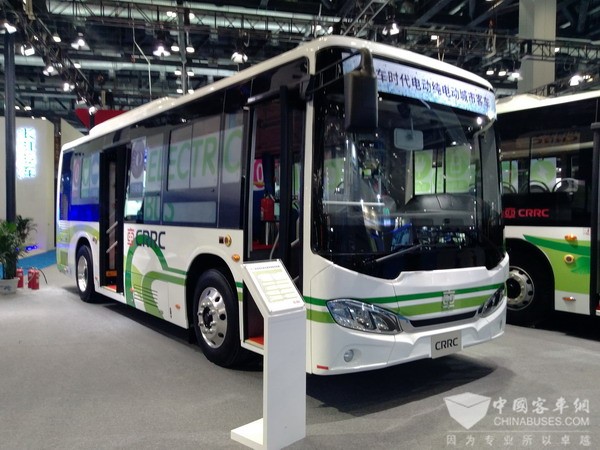 CRRC full electric bus C08

The newly developed P08, measuring 8.5 meters in length, is a gas-electric plug-in hybrid city bus. With upgraded TP4S power system, the bus is equipped with motor direct drive technology. It is ideal for urban areas with large passenger volume.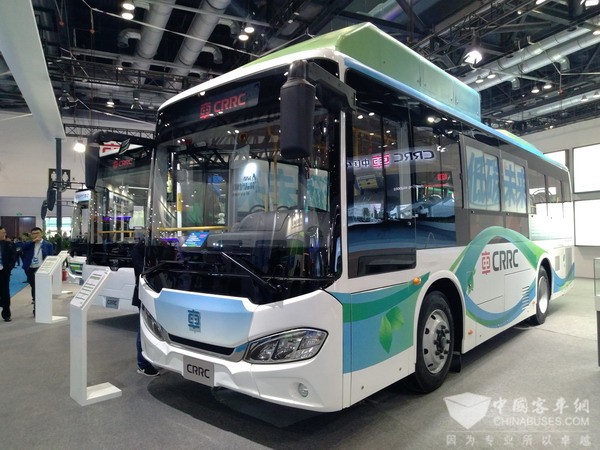 CRRC full electric bus P08

According to the statistics released by China's Ministry of Industry and Information Technology (MIIT), CRRC Times Electric ranked among the top three in China's plug-in bus market from January to August this year.

Since the launch of the exhibition in 2013, IEEV China has been held for four consecutive years. Focusing on the latest development in energy-saving vehicles and new energy vehicles, the exhibition has successfully garnered international media and public attention and has become an important platform for new energy automakers from both home and abroad to showcase their latest products and exchange their ideas about how future vehicles should be built.
Editor:ida
Related China Bus News