Yuchai is Awarded as "the Best Partner for Ten Years" in Vietnam
2017-06-01 Author: Source:www.chinabuses.org
Summarize:On the 25th anniversary of the founding of Vietnam Seagull Company (hereinafter referred to as the company), Yuchai was awarded the honor plaque of "the Best Partner for Ten Years"
www.chinabuses.org: On the 25th anniversary of the founding of Vietnam Seagull Company (hereinafter referred to as the company), Yuchai was awarded the honor plaque of "the Best Partner for Ten Years".
The company has sold the automobiles of Dongfeng Liuzhou Motor Company for over ten years. It started out with using Yuchai's YC6MK, YC6L, YC6A, YC6J engines, and gradually accepted Yuchai's products. Finally it decided to use the complete set of products of Yuchai. The award indicates that Yuchai's products are highly recognized by Vietnamese dealers and users, and Yuchai's market influence is further improved.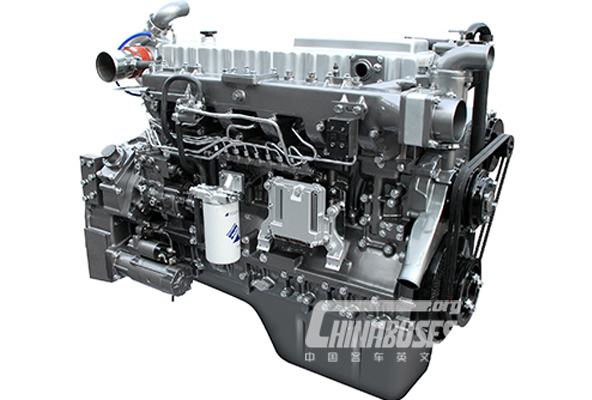 YC6MK SERIES DIESEL ENGINE
Because Vietnam will implement the Euro IV emission standard in 2018, 2017 is a crucial year for the company, Dongfeng Liuzhou Motor Company and Yuchai Group. Based on the market demand, they will intensify the cooperation in product design, product package, product delivery, after-sales service and other aspects to occupy the market further. Meanwhile the upgrading and updating of the next year's products should be well-prepared.
Editor:
Related China Bus News