Dongfeng Cummins ISLe8.9 Reaches a New Height in Quality and Technical Superiority
2017-04-18 Author: Source:www.chinabuses.org
Summarize:Since its establishment, Dongfeng Cummins has been constantly rolling out consistently-performing engine products which are in line with international and national emission standards In recent years, it has been committing itself to developing more environmentally friendly drivelines for its global customers
www.chinabuses.org: Since its establishment, Dongfeng Cummins has been constantly rolling out consistently-performing engine products which are in line with international and national emission standards. In recent years, it has been committing itself to developing more environmentally friendly drivelines for its global customers.
Dongfeng Cummins ISLe8.9 engine, which made its debut not long ago, is chiefly targeted at the large- and medium-sized buses. Thanks to its competitive price and powerful performances, it has become widely recognized among bus makers both at home and abroad. With its power available from 290 to 400 horsepower, ISLe8.9 engine is equipped with six cylinders, turbo-charged/inter-cooling system and Bosch high-pressure common rail fuel injection system. With a cylinder bore reaching 114 mm and a stroke of 144.5 mm, the engine is lighter in weight compared with other engine products with equivalent displacement, weighing only 714 kilograms. Its more compact structure and more powerful performance have won the heart of many customers. So far, it has been made available with National III, IV and V emission standards.

Dongfeng Cummins ISLe8.9 engine
Rolled out with leading production procedures on state-of-art manufacturing platform, Dongfeng Cummins ISLe8.9 engine also achieves high fuel economy and is internationally applicable. It has greatly improved the loading capacity of vehicles and their operation efficiency. Thus, it has become an ideal choice for school buses, travel coaches and city buses measuring 11-14 meters in length. Currently, it can been found on some leading bus brands in China, such as Yutong, King Long, Zhongtong, Golden Dragon and Higer.
Thansk to the well-established international sales and after-sales networks of Dongfeng Cummins, ISLe8.9 engine has also successfully established a sizable presence in some countries in the Middle East and Latin America, such as Saudi Arabia, Cuba, and Kuwait. Each year, it is exported to a number of overseas markets with 3,000 units buses made in China. According to Sun Qian, Overseas Sales Manager of Dongfeng Cummins, about 1,000 units Yutong ZK6118HGA city buses equipped with ISLe8.9 engines were exported to Venezuela in 2015 and 2016.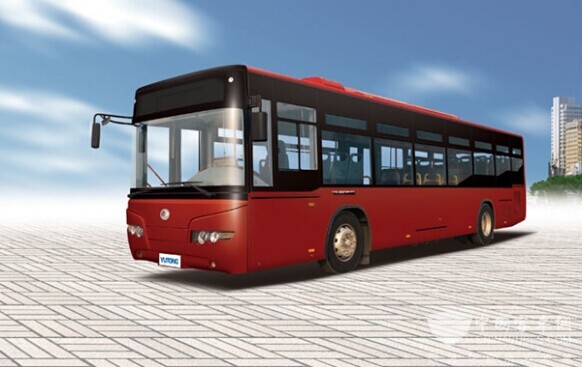 Yutong ZK6118HGA city bus equipped with ISLe8.9 engine
At present, Dongfeng Cummins is racing against the clock to roll out the new generation ISLe engine with Euro VI emission standards.
As a joint venture jointly set up by Dongfeng Automotive Corporation and the U.S.-based Cummins, Dongfeng Cummins is specialized in rolling out both localized engine products which are also in sync with the pace of international engine industry. For decades, it has maintained a leading position in the engine market for heavy-duty vehicles.

Editor:
Related China Bus News