DCEC Plowed Deeply in South American Market
2015-03-23 Author: Source:www.chinabuses.org
Summarize:In June 2014, in the presence of Chinese President Xi Jinping and Venezuela President Nicolás Maduro, Zhengzhou-based Yutong Bus signed a memorandum for 1,500 units buses, which is a big step for Yutong exploring Latin America market While it is rarely know that, among the 1500 units of Yutong buses, 1200 units are equipped with engines from Dongfeng Cummins Engine Co , Ltd (refered to as DCEC)
www.chinabuses.org: In June 2014, in the presence of Chinese President Xi Jinping and Venezuela President Nicolás Maduro, Zhengzhou-based Yutong Bus signed a memorandum for 1,500 units buses, which is a big step for Yutong exploring Latin America market. While it is rarely know that, among the 1500 units of Yutong buses, 1200 units are equipped with engines from Dongfeng Cummins Engine Co., Ltd (refered to as DCEC).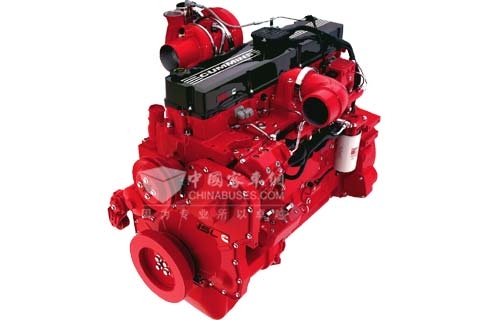 Recently, DCEC engines has been selling to as far as South America, Russia, West Asia and Africa, which is a force to be reckoned with for China engine brand entering international market. It is reasonable that DCEC pockets the big order to Venezuela this time for DCEC enjoys long-time advantages in South American market.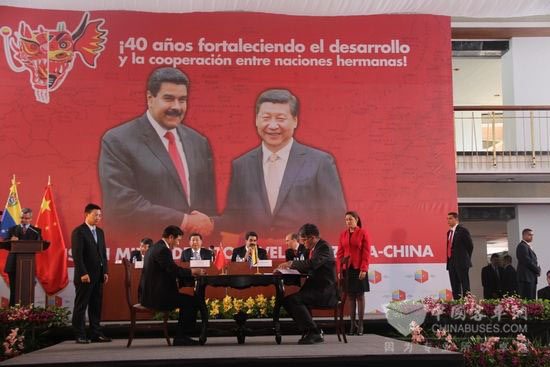 Yutong Signed a Memo with Venezuela for 1,500 Buses

To better understands market situation for DCEC in South African market, reporter from www.chinabuses.org interviews Sun Qian, Sales Manager in Venezuela for DCEC's market strategy in Venezuela.

According to Sun Qian, in South America, including Venezuela, there is seldom local auto industry that it is week in auto maintenance and the fault of engine is a main reason to the inf-unction of the whole vehicle, so it poses high demands on the reliability of engines. Engines with high level of reliability and fuel economy is the important considerations when choosing vehicle products in South America countries.

The influence of DCEC in international engine market creates favorable conditions for exploring overseas market. DCEC engines have reached international standard of in quality, performance and other aspects, which are the factors of success for DCEC in the South American market.

DCEC has been working closing with bus manufactures in exploring overseas market, like Dongfeng, Yutong, King Long and Zhongtong, on the matching of engine and the vehicle, as well as on every link in sales and after sales service.

Relying on Cummins technology and product platform, staying close cooperation with vehicle manufacturers, DCEC powers Chinese manufactured engine to gallop in the South American market, at the same time constantly upgrade their overseas influence, also setting a landmark for domestic engine brand to exploring international market.
Editor:Cheery
Related China Bus News