King Long Bus Booth at IAA 2012
2012 IAA news conference
2011 BAAV Group photo
2011 BAAV news conference
2010 IAA news conference
Hot News
With the IAA 2012 curtain lifting in September's cool breeze in Hannover, King Long Bus attend IAA for the third time with five models: XMQ6800AGD, XMQ6900, XMQ6996, XMQ6129 and XMQ6130C.....More
King Long Sales Performance
King Long Ten-Year Retrospect in Europe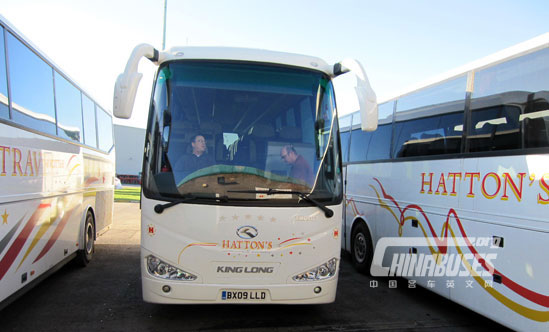 King Long three-door low floor XMQ6120AGD received ECWVTA certification. Among them, ten units of Euro Stars XMQ6127 were authorized as SUMSUNG's chartered service vehicles in this Olympic Games.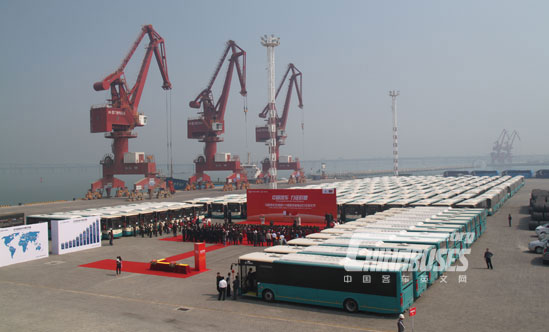 172 luxurious King Long coaches were delivered to ARRIVA, which is the first biggest order of Chinese self-owned bus brands exporting to Europe. King Long attended BUSWORLD Europe for the fourth time and obtained the reward of the 24th Special Medal by BAAV since 1928. King Long XMQ6129 & XMQ6130Y coaches passed Russian GOST certificate approval.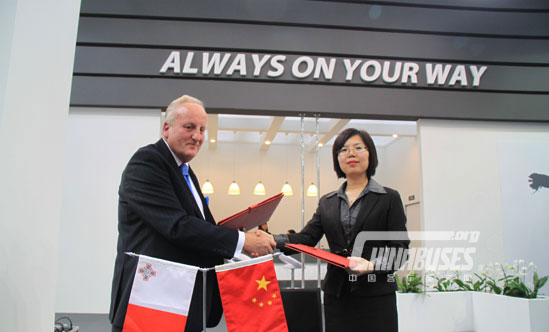 King Long participated in the IAA in Hannover for the second time. King Long established a cooperative relationship with ARRIVA and successfully signed with ARRIVA upon the city bus cooperation project in Malta. 70 King Long XMQ6121G low floor buses with Euro V emissions standards were exported to Cyprus. Five King Long models XMQ6800, XMQ6130Y, XMQ6120C, XMQ6127J and XMQ6900J passed the ECWVTA certification.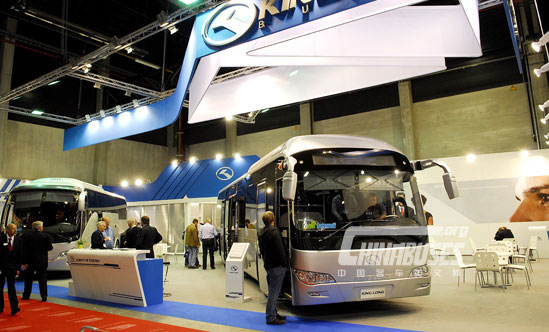 King Long attended BUSWORLD Europe for the third time and awarded of "Bus Builders of the Year" at BAAV.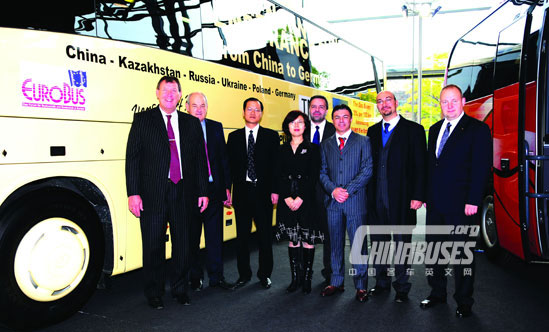 King Long brought its XMQ6127 coach to take part in IAA 2008 in Hannover. The coach was driven 12,500km from Xiamen to Hannover. The annual export revenue exceeded USD 200 million.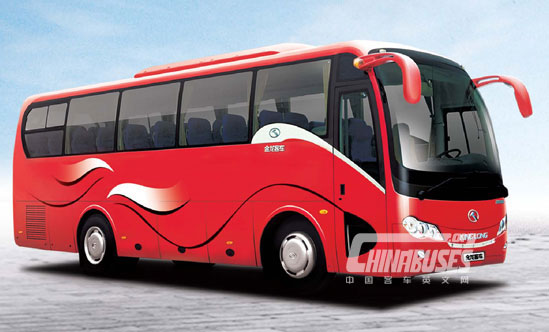 King Long XMQ6900 & XMQ6121G coaches obtained ECWVTA certification. King Long attended the BUSWORLD Europe for the second time and held a press conference to launch its latest products. The annual export revenue reached USD 100 million.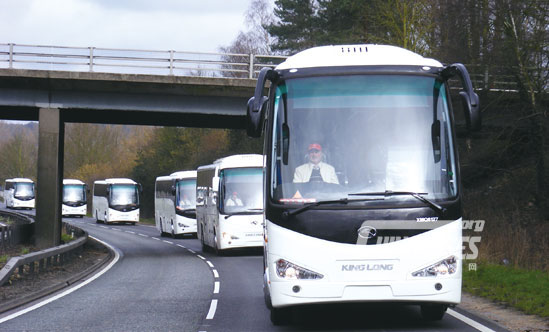 King Long XMQ6127 "Euro-Star" Coaches began to export to UK. The annual export revenue reach USD 50 million with exporting 1,000 units buses to overseas markets.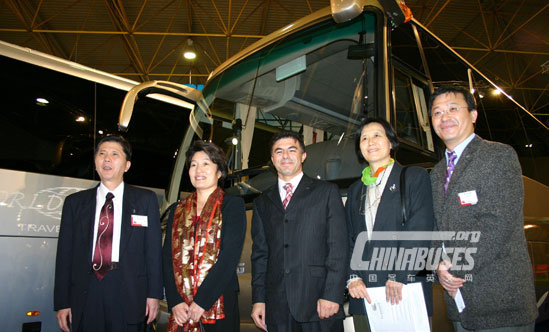 King Long XMQ6127 Coach passing VCA certification makes King Long the first Chinese bus & coach manufacturer to get the pass to the European markets. King Long was the first Chinese bus & coach manufacturer participating BUSWORLD Europe. 450 King Long coaches were exported to Middle Eastern countries.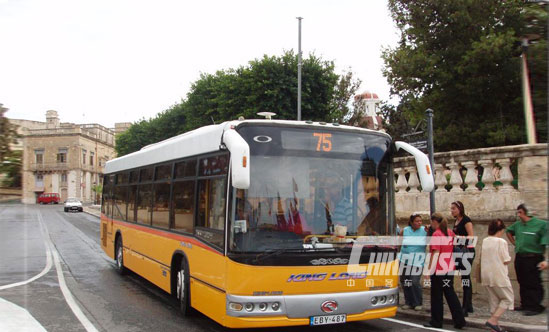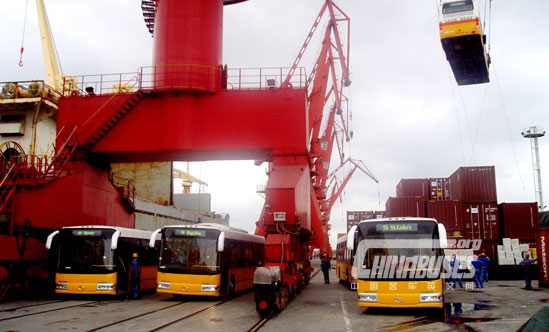 82 units of King Long low-floor 11-meter buses were exported to Malta, which is the first batch of China buses exported to European market.
2012
2011
2010
2009
2008
2007
2006
2005
2004
2003
King Long Achievement in Europe
Serve London Olympic Games
In July 2012, Olympic Games were held in London, where over 100 King Long buses served the Games. Ten "Euro Star" XMQ6127 buses were even appointed by Olympic Games' global partner SUMSUNG as franchised service vehicles for the transportation of committee officials, athletes, referees and volunteers.
The Largest Order of China Bus in EU Ever
In April 2011, King Long delivered 174 luxury city buses to ARRIVA, the largest order of China buses to EU market, appraised by Financial Times quoting "in the first big push by a Chinese vehicle producer into Europe". Currently 66% of Malta's city buses are from King Long.
Bus Builder of the Year 2010
In October 2009, King Long attended BUSWORLD the third time with XMQ6120C and XMQ6900 of Euro V engines, and won the Bus Builder of the Year 2010, which was the first award for King Long, as well as China bus enterprises, in BUSWORLD Kortrijk.
Conquer the Ancient Silk Road
In September 2008, King Long, on behalf of China bus manufacturers, attended the IAA for the first time. Its show bus XMQ6127 ran 12,500km from Xiamen City, through Xinjiang and Eurasia to Hanover, which used to be the ancient Silk Road, showing the excellent quality to the world.
Debut in BUSWORLD
In 2005, King Long debuted in BUSWORLD with appealing XMQ6118 and XMQ6886 buses as the representative of China bus manufacturers. King Long brought the Chinese Element to the exhibition and it created an opportunity to show the buses to European bus industry.
March into Europe
From 2003 to 2004, 82 XMQ6113 low-floor city buses were exported to Malta in two batches, which was the first time for King Long buses, as well as China buses, entering European market.During eight years' service in Malta, these 82 King Long city buses gained high recognition of local government and residents citizens thanks to their good operation.
King Long Buses in Europe
King Long Classic Bus Models
IAA & Busworld Belgium Preview
Interviewee: Doug Jack
Company: Transport Resources International Ltd.
It is easier to provide service support for city buses, because they tend to return to the same depot every evening. Manufacturers like King Long can provide a stock of spare parts and can train maintenance staff. A good example is their fleet in Malta.
King Long has sold its products in a number of our markets and it will be interesting to see how many customers place further orders for King Long products.