King Long Bus Is Highly Praised by the Maltese for Its Quality
2011-08-26 Source:www.chinabuses.org:
Summarize:174 new KingLong buses came into service in Malta for over 1 month, during which they stood the test in good condition and were well received by local government and citizens for the appearance and comfort.
www.chinabuses.org: 174 new KingLong buses came into service in Malta for over 1 month, during which they stood the test in good condition and were well received by local government and citizens for the appearance and comfort.

Well Received for Comfort and Humanity

The road condition of Malta was complex, narrow, bumpy and full of corners, which was a big challenge to the chassis. These KingLong buses were equipped with Euro 5 engines, powerful and clean, especially quiet due to optimized engine cabins. On the contrary, old buses were noisy as much as the helicopter when running for lacking of repair for years, making it hard to talk inside. Nowadays, passengers were satisfied with the peaceful environment. Furthermore, with the newest ECAS system these low-floor luxury buses offered the convenience for the senior and the disabled to get on and off. All these humanity designs were welcomed by the Maltese.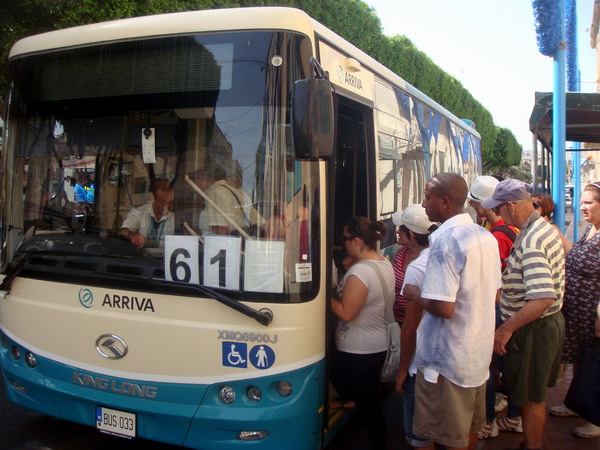 KingLong Bus Is Welcomed by the Maltese

What passengers praised the most was that each new bus was equipped with high-power air-conditioner which brought cool air to passengers who used to suffer from the heat, even like canned sardine inside the buses without air-conditioners. Some passengers made jokes that they had to take blankets to keep warm inside King Long buses. Besides, privacy glass resisted direct sunlight and passengers preferred window seats for the beautiful scenery of Malta.

Malta government re-planned the layout of Valletta bus station for new buses, from around the fountain to along the wall. The new station was more convenient for passengers and many people were waiting in line at different platforms. New luxury buses even attracted many private car owners, who deliberately parked their cars in parking lots around the bus station and took the bus. As Chinese we were so proud to see King Long buses going in and out the station, like elegant knights were welcomed by the crowds when passing by ancient walls hundreds of years ago.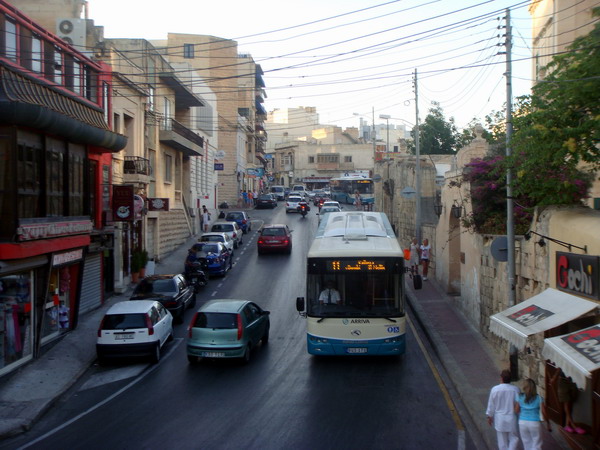 KingLong Bus Stands the Test

Highly Praised for Advanced Technology and Easy Driving

For 2012 Olympic Games, London replaced a batch of 18-meter articulated buses, which were sent to Malta by ARRIVA Company along with over 50 British drivers to help Maltese drivers who were lack of experience in driving this kind of buses. When seeing King Long buses in parking lots, these experienced British drivers were so eager for test drive out of curiosity because they had few opportunities to contact with China buses. When sitting on the driver's seat, they couldn't help speaking highly of the advanced instruments and orderly buttons in front of them, and then we showed how to drive the bus correctly.

Donny was lucky to be the first one. After being familiar with the operation, he was permitted to start off. Completing the test drive smoothly and with ease, he told us that driving KingLong bus was as good as European best-known brand buses. Afterwards, due to the route arrangement, only some articulated buses were used and all the drivers were desperate for KingLong buses. I asked Donny for reason, and he winked at me with a smile on his face "it is more comfortable to drive KingLong bus than the articulated one."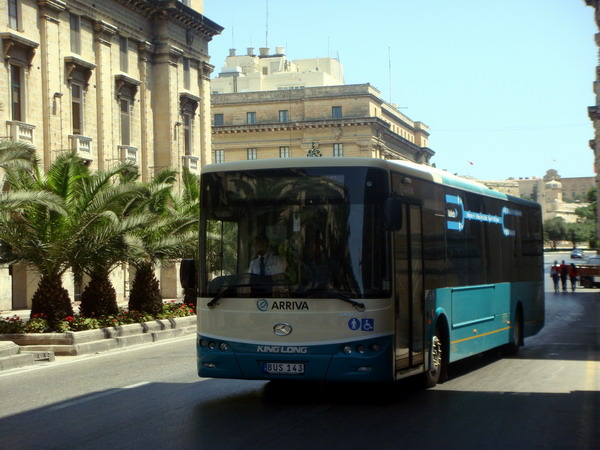 Sightseeing on KingLong Bus

It's said that in old days only the male could be hired as the bus driver and he could take the job only after the retirement of his father. However, according to new rules, not only foreign drivers but also females could drive city buses right now. Joanna, from a small village near Medina, became famous in her village after being the KingLong bus driver. From inside Joanna's bus we saw many neighbors in the fields and yards waving to her when passing her village on our way to Medina and she nodded back with a big smile, pride in which could be deeply felt. Though lacking of bus driving experience, she told us happily that it was more comfortable to drive KingLong bus than small vehicles regardless of the size and it felt that she had been driving it for many years.

Praises from passengers and drivers were what KingLong needed the most, which also meant these buses were recognized by the Maltese. We also believed that the smooth operation of KingLong buses was a milestone on the way to European market.
Editor:Song
Related China Bus News