Beiqi Foton May Enter the Indian Market
2010-08-09 Author: Source:www.chinabuses.org
www.chinabuses.org: Beiqi Foton Motor Company of Changping, Beijing, and one of China's largest commercial vehicle manufacturers, wants to enter the Indian automotive market, according to reports in the Indian press.
The company is working on a tie-up with India's Argentum Motors, which owns the defunct Daewoo car plant at Surajpur near Delhi, with the intention to use it for assembling trucks and buses, starting with the buses. At this moment Foton is carrying out market research in India, investigating the chances for a successful marketing of their products.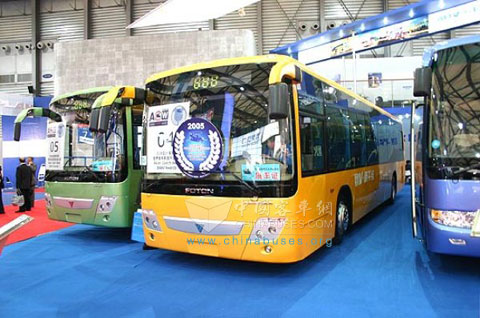 Beiqi Foton Motor

In 2009 there were reports in the Indian press about a co-operation between Ashok Leyland and Beiqi Foton during the development of the new low-floor CNG-powered buses for Delhi Transport Corporation (DTC), which were ordered as part of this company's fleet modernisation program. DTC had placed an order with Ashok Leyland for 875 low floor buses worth 4.8 billion Indian Rupees (almost US $100 million), to be supplied during the second half of the year. These buses would, according to the press report, have a basic chassis frame and suspension system from Chinese origin, while the engine will be supplied by Cummins and the gearbox by Allison. Purely Indian were the body panels, supplied by Azad, and the board electronics.
Powered by 230 hp engines and fitted with automatic transmission, the new ultra low entry (ULE) buses have a floor height of 390 mm, for step-less entry. The chassis and the body for the fully-built buses were assembled at Ashok Leylands Alwar Plant.
Editor:ida
Related China Bus News