Cummins and Sinopec Jointly Establish Cummins Enze (Guangdong) Hydrogen Power Co., Ltd.
2021-12-13 Source:www.chinabuses.org
Summarize:Cummins Enze is devoted to producing hydrogen by utilizing proton exchange membrane (PEM) technology in water electrolyzing.
Recently, with an equal amount of share from Cummins and Enze Fund set up by Sinopec, a joint venture, Cummins Enze (Guangdong) Hydrogen Power Co., Ltd. (hereafter referred to as Cummins Enze) was established.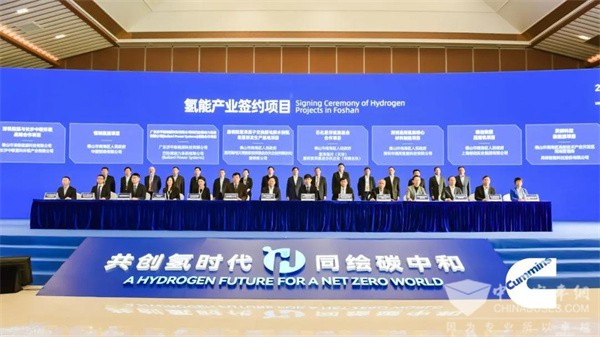 On December 8, Foshan Municipal Government and the representatives from Cummins Enze officially signed an agreement at 2021 UNDP Hydrogen Industry Conference, which was held in Foshan. The joint venture will be located in Xianhu Hydrogen Valley, Nanhai District, Foshan, one of the first hydrogen industrial development zones in China. Also at the conference, Cummins put a series of its hydrogen power technologies and production solutions on display, including HD series hydrogen fuel cell engine, high-pressurized hydrogen storage tank, water electrolyzing devices, etc. A heavy-duty truck powered by its hydrogen fuel cell engine also made its debut. With a rated power of 120 kW and a 700 bar hydrogen storage system, the truck is able to drive 500 km continuously after being getting a full hydrogen refill.
According to sources, Cummins Enze is devoted to producing hydrogen by utilizing proton exchange membrane (PEM) technology in water electrolyzing. With the more efficient and cost-effective hydrogen production technology, the company is set to bring revolutionary impacts to the recyclable energy industry.
How much will it cost to produce hydrogen largely determines the viability of the hydrogen powered vehicles. By increasing the production scale and constantly improving the efficiency, Cummins Enze is committed to promote the sound and sustainable development of hydrogen production industry.
After the completion of its construction, Cummins Enze will produce HyLYZER PEM hydrogen production equipment. By 2022, its production line is able to produce 500 megawatts of hydrogen power each year. Later, the company will increase its annual production capacity to 1,000 megawatts. In the meantime, the company will roll out a variety of hydrogen production solutions for hydrogen refilling stations and for industrial use.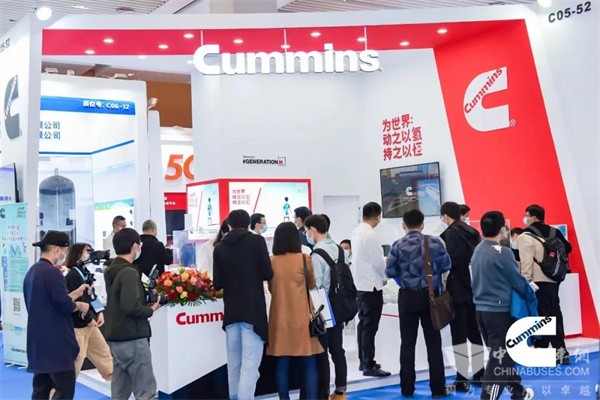 Statistics show that Sinopec produced 3.5 million tons of hydrogen in 2020, accounting for 14% of China's total production volume in the year. Having made hydrogen production its core new energy development business, Sinopec aims to become the world's leading clean energy & chemical company.
Currently, Nanhai District in Foshan is home to over 70 hydrogen power companies. So far, the city has put nearly 1,000 units hydrogen powered vehicles into service. In addition, it has built China's first commercial hydrogen refilling station, the first hydrogen-oil refilling station and a batch of commercial standardized hydrogen refilling stations. By 2025, Nanhai District will have over 30 hydrogen refilling stations. By 2030 and 2035, the number will increase to over 60 and over 80.
Boasting advanced technologies and formidable R&D capacities, Cummins boasts over 2,000 fuel cell battery projects and 600+ water electrolyzing projects across the globe. "One of the key ingredients of our huge success in the past decades lies in our close cooperative ties with leading players in various industries. By working closely with Enze Fund of Sinopec, we are now embarking on a new and exciting journey", said Nathan Stoner, Vice President of Cummins and President of Cummins China.
"We will take full advantage of our strengths and our advanced technologies and aim to transform the hydrogen production industry. As one of the multi-naionals which first established its presence in China in 1979, we determined to do our service for China's sustainable development and carbon-free economy", said Amy Davis, President of Cummins New Energy Power.
Editor:Mark
Related China Bus News