The 100th Unit Huanghai New Energy Bus to Arrive in South Korea for Operation
2021-11-19 Source:www.chinabuses.org
Summarize:Huanghai DD6960EVE, delivered to its customer in South Korea has a low-floor access and a maximum loading capacity of 50 passengers
On November, 18, a grand ceremony was held in Dandong, Liaoning province, to mark the delivery of the 100th unit Huanghai new energy bus to its customer in South Korea.
Measuring 9.6 meters in length, 2.5 meters in width and 3.4 meters in height, Huanghai DD6960EVE, delivered to its customer in South Korea has a low-floor access and a maximum loading capacity of 50 passengers. By cutting its weight by 15%, the bus has further improved its overall performance. With a power of 281 kW.h, it is able to drive over 400 km continuously.
"We are very pleased to see that our electric city bus provides greener and more convenient transportation services for people in South Korea", said Feng Xiaojun, vice president of SG Automotive Group.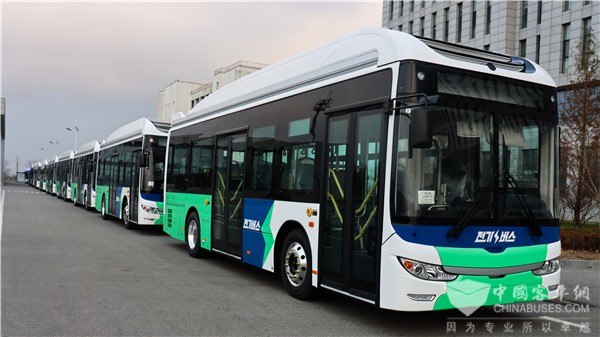 In 2018, South Korea-based Sum Global placed its first order on Huanghai new energy buses, which introduced several new customized features and successfully obtained the operation permission from South Korea. So far, Huanghai electric buses have made their way to Seoul, Busan, and Changyoung.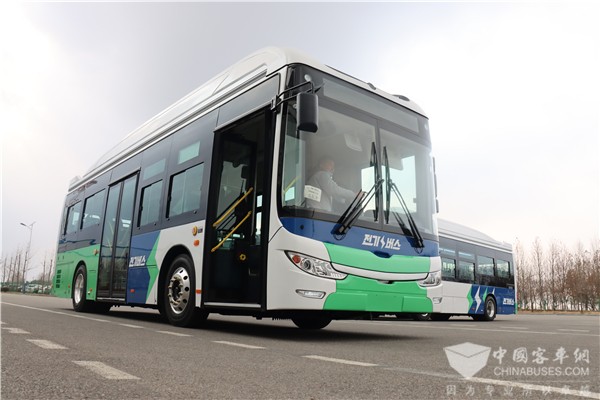 Apart from the 9.6-meter electric bus, Huanghai has already delivered 11-meter and 10.9-meter electric buses to its customers in South Korea. With more powerful performances, these buses all have USB portals under each seat, fastening devices for wheelchairs and alarming buttons to remind bus drivers of stopping buses.
Editor:Lucy
Related China Bus News