BYD Signs Zero-Emission Agreement at COP26
2021-11-17 Source:www.chinabuses.org
Summarize:BYD electric buses, including BYD ADL Enviro200EV provided carbon-free transportation services for delegates from over 190 countries and regions
On November 12, the 26th UN Climate Change Conference of Parties (COP26) closed its curtains at Glasgow, Scotland. BYD attended several seminars during the two-week long conference and delivered some keynote speeches. In addition, it signed Zero-emission Agreement with a number of government agencies, enterprises and organizations devoted to environmental protection.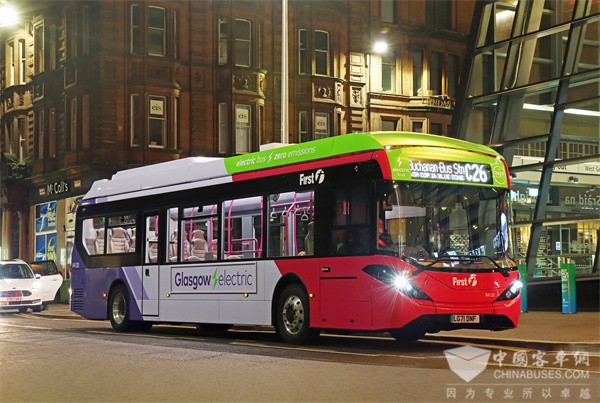 During the conference, BYD electric buses, including BYD ADL Enviro200EV provided carbon-free transportation services for delegates from over 190 countries and regions.
On the morning of November 9, BYD delivered a keynote speech at RouteZero Round Table Forum organized by Climate Group, showcasing the bus maker's latest achievements in developing electric buses. Later that day, BYD was invited by C Team to attend Ambition and Innovation of Enterprises. It shared with all participants its relentless efforts in achieving zero emissions and carbon neutralization.
"It is our mission to meet people's growing needs for better lives through technological innovation. We will continue to work hard to provide green transportation solutions for our global customers and thus help cities across the world to achieve sound and sustainable development", said He Yipeng, General Manager of BYD Europe Co., Ltd.
On November 10, at the Transport Day, governments, enterprises and organizations made a joint commitment to market only zero-emission vehicles by 2040. BYD also signed a memorandum of zero emission medium- and heavy-duty vehicles. According to the memorandum, it will increase the percentage of zero emission medium and heavy-duty vehicles to 30% in its total sales by 2030 and then to 100% by 2040.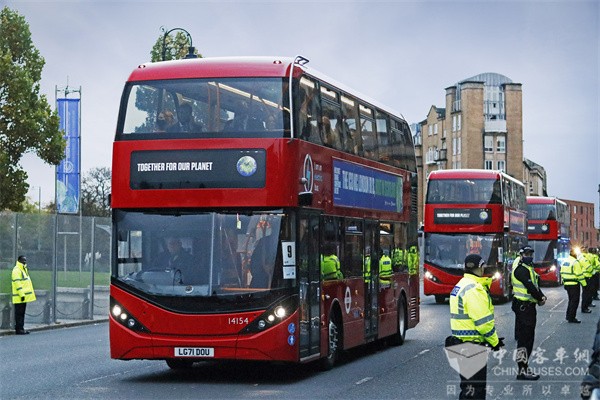 BYD started developing and researching new energy trucks in 2012. Three years later, its electric heavy-duty trucks started commercial operation, exerting a huge impact on the world's new energy commercial vehicle market.
Also on November 10, BYD attended Without It Nothing Moves, which was organzed by TDA and WBCSD. It called for speeding up the construction of recharging facilities for electricity powered vehicles.
Electric buses, which were jointly developed by BYD and ADL, were one of the major highlights during the conference, fully demonstrating the bus maker's determination to help cities achieve zero emissions.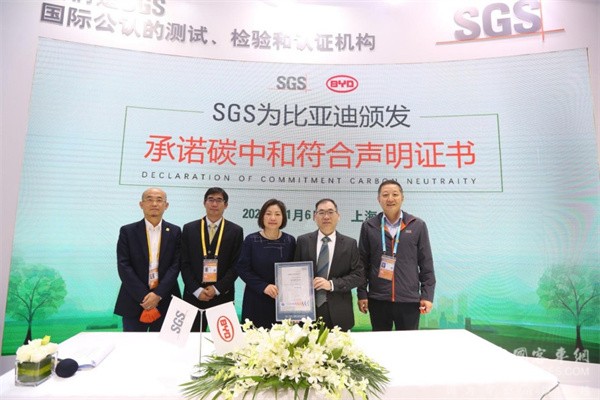 At the fourth China International Import Exhibition (CIIE), BYD obtained China's first SGS Certificate. It aims to achieve zero carbon emissions in its headquarters by 2022.
As of October, 2021, BYD new energy vehicles have cut carbon emissions by 8.09 million tons, an equivalent of planting 6.74 million trees.
Editor:Isabella
Related China Bus News