Sunwin Electric Buses Serve the Fourth CIIE in Shanghai
2021-11-08 Source:www.chinabuses.org
Summarize:At the fourth China International Import Exhibition (CIIE) recently held in Shanghai, 168 units Sunwin electric bu
At the fourth China International Import Exhibition (CIIE) recently held in Shanghai, 168 units Sunwin electric buses (110 units 9 series electric city buses, 18 units 8 series electric city buses and 40 units electric commuting buses) were put into service, ensuring the smooth passenger flow at the exhibition venue.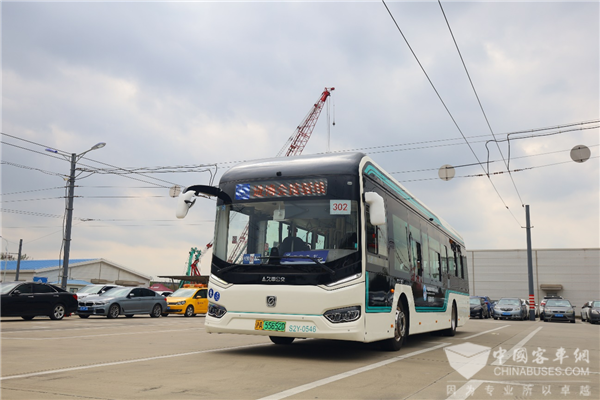 A special after-sales team was also established to monitor the smooth operation of all Sunwin electric buses. Service engineers conducted trouble-shooting work on a daily basis.
On October 27 and 28, special training sessions were held to equip all bus drivers with the essential skills to deal with emergencies.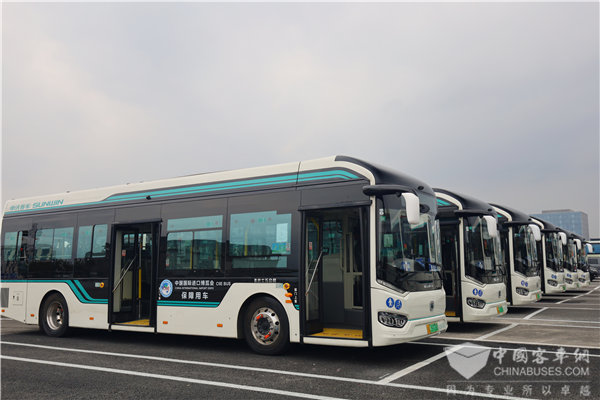 Thanks to Sunwin's intelligent monitoring platform, the bus maker is able to monitor all of its buses and coaches in real-time and thus keep all possible problems at bay.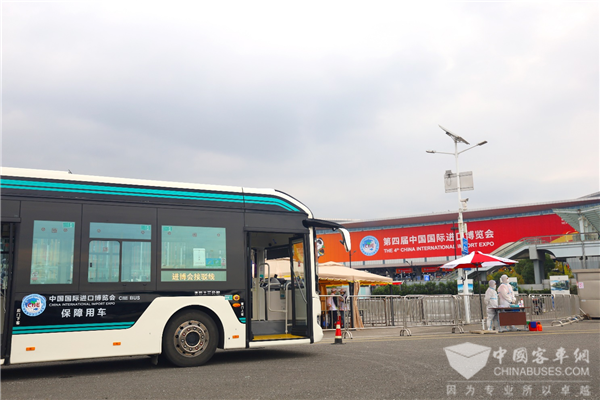 Editor:Lucy
Related China Bus News