75 Units Foton AUV Electric City Buses Arrive in Changzhou for Operation
2021-09-23 Source:www.chinabuses.org
Summarize:Foton AUV officially delivered 75 units BJ6123 electric city buses to Changzhou Public Transport Group Co , Ltd
On September 22, Foton AUV officially delivered 75 units BJ6123 electric city buses to Changzhou Public Transport Group Co., Ltd. (hereafter referred to as Changzhou Public Transport) On the same day, the bus maker donated some medical supplies to help the city fight against COVID-19.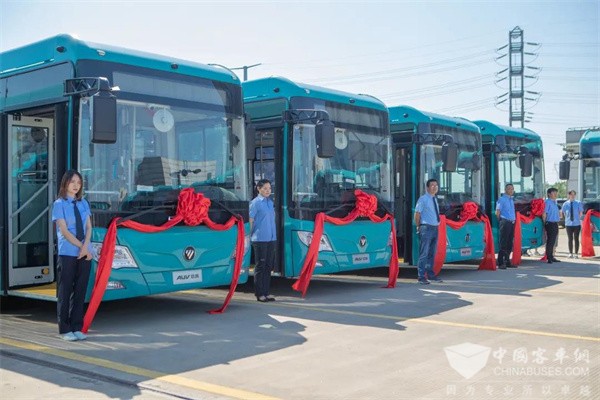 As a star bus model, Foton AUV BJ6123 achieves higher environmental friendliness and higher operation efficiency. Measuring 12 meters in length and 2.55 meters in width, it is able to load a maximum number of 94 passengers. With a whole aluminum body structure, the bus has further cut its weight and thus achieves higher energy efficiency. In addition, it provides more comforts for both passengers and bus drivers.
As one of China's first batch of pilot cities for building advanced public transport networks, Changzhou has been making relentless efforts to introduce greener and more intelligent buses on its roads since 2017, aiming to provide more travel conveniences for local residents.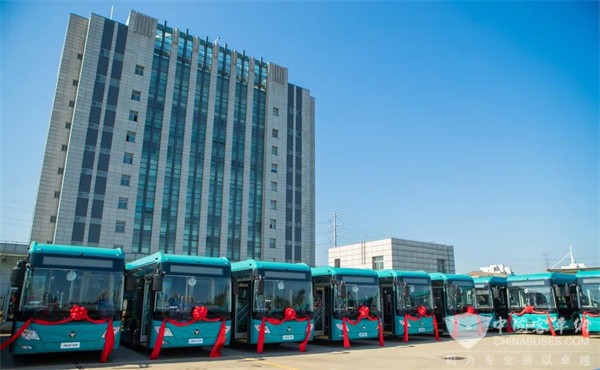 By integrating the internet and city buses, Changzhou Public Transport has built an advanced public transport network with unique characteristics, featuring higher level of intelligence, higher safety standards, higher environmental friendliness and more travel comforts.
"All the 75 units BJ6123 electric city buses will help Changzhou cut carbon emissions and promote low-carbon lifestyle among local residents", said Wu Haishan, Vice Secretary of the Party Committee of Foton Automobile Group.
On September 22, the World Car Free Day, Changzhou Public Transport launched a campaign to encourage more residents to travel by buses. According to the bus operator, it will work more closely with Foton AUV to build Changzhou into a more eco-friendly city.
Editor:Isabella
Related China Bus News