King Long Carbon-fiber New Energy Buses Start Operation in Jiaxing
2021-09-02 Source:www.chinabuses.org
Summarize:18 units King Long carbon-fiber new energy buses were officially delivered to Jiaxing for operation According to the bus operator
On August 31, 18 units King Long carbon-fiber new energy buses were officially delivered to Jiaxing for operation. According to the bus operator, all the new buses will be put on the two express bus routes in the city, providing more convenience for local residents and greatly improving the city's urban image.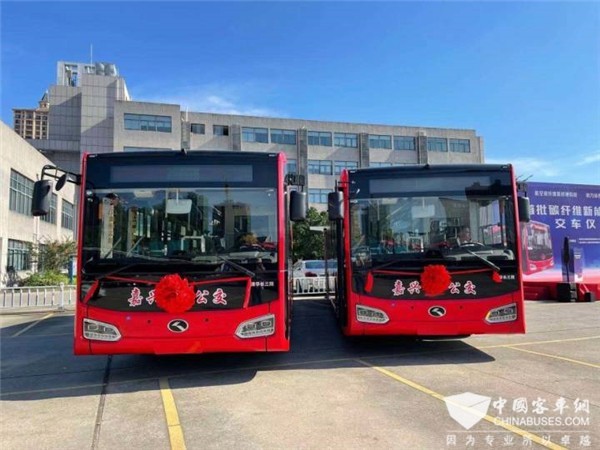 Coated in red color, King Long carbon-fiber new energy bus further cuts its body weight, improves its structural strength and boosts its energy efficiency. It is also the first time to introduce the new carbon-fiber materials to the bus-making industry.
Compared with its counterparts, King Long carbon-fiber new energy bus reduces its body weight by 30% and improves its body strength by 10%. With more standing area, the bus also cuts its energy consumption by 15%. In addition, the life span of its body structure can reach 18 years.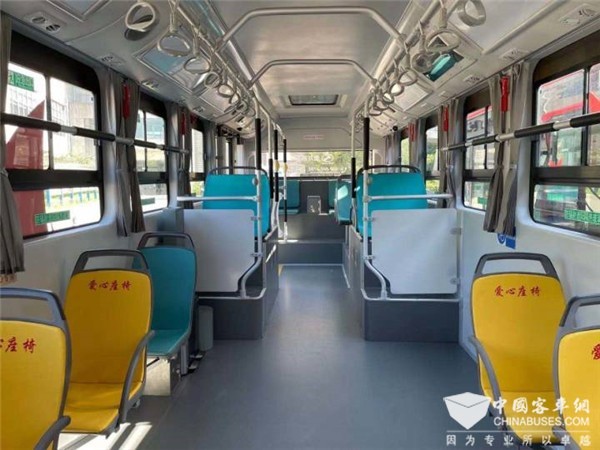 With one-step access, King Long carbon-fiber new energy bus is equipped with ECO-Chip 3.0 New Energy Management System. Based on a rough calculation (each bus running eight years with a mileage of 500,000 km), all the 18 buses will cut carbon emissions by 332 tons of standard coals and save electric energy by 2.7 million kW.h.
Jointly developed by King Long and Yangtze Delta Region Institute of Tsinghua University, Zhejiang, the carbon-fiber new energy bus has made several technological breakthroughs and enjoys huge market potentials.
Editor:Lucy
Related China Bus News