Ankai Best Business Reception Coach in Smooth Service for 14 Years
2021-09-01 Source:www.chinabuses.org
Summarize:Ankai successfully developed its third generation business reception coach Best N7, which is set to pushing the transportation market to a new height
Recently, Ankai successfully developed its third generation business reception coach Best N7, which is set to pushing the transportation market to a new height.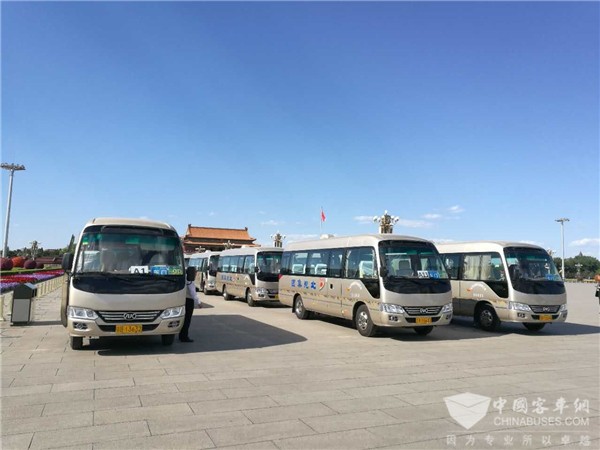 With a brand new design and a more streamlined body structure, Best N7 exudes luxuriousness in every detail. With large-sized front and side windows, it fully allows natural light to illuminate the interior of the vehicle and gives both drivers and passengers better views. All the eye-catching LED lamps decorating the coach are another highlight of Best N7.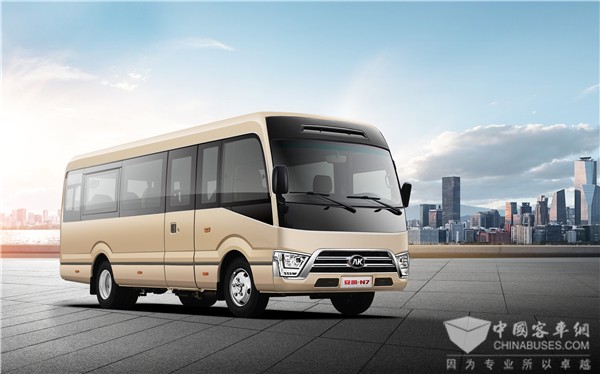 To meet customers' varied needs, Best N7 has both gasoline and diesel power driveline available. It works smoothly in extremely harsh working conditions and achieves higher energy efficiency and higher reliability. Moreover, it generates little noise and creates a more comfortable traveling environment for passengers.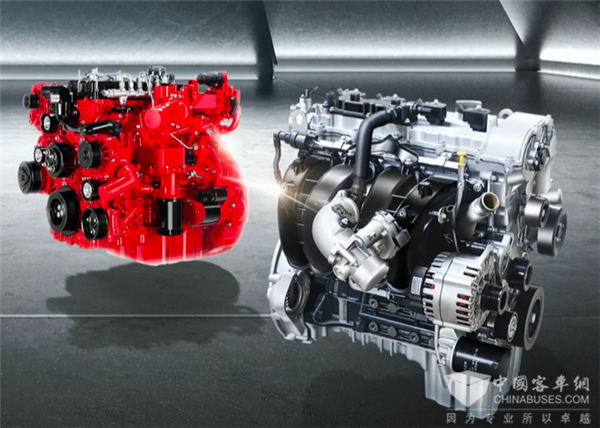 At the driver's cockpit, Best N7 has a dashboard similar to that of sedan cars. It also has one-button start-up, electronically controlled curtain, electronically adjusted rearview mirrors and a multi-functional wheel, all of which help the vehicle achieve higher maneuverability.
Equipped with constant speed cruising system, Best N7 achieves higher fuel economy. Its DFMS (driving fatigue monitoring system) effectively prevents drivers from working with fatigue. In addition, its CAN, BLD, PKE, AFS, autonomous lamp adjusting system and autonomous wind shield wipers all greatly improve the vehicle's overall intelligence.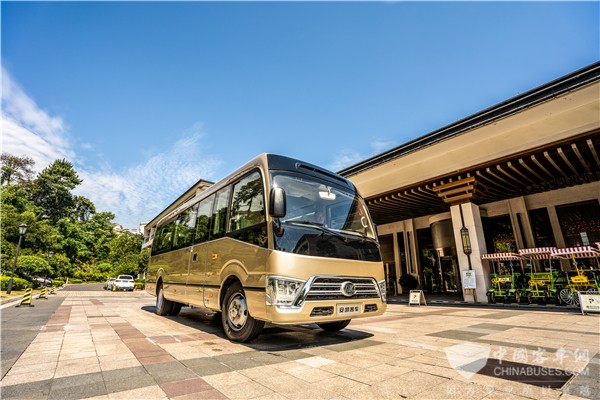 According to Ankai, Best N7 has already gone through a 18-month test with a total mileage of 60,000 km, fully demonstrating its high reliability in extremely weather conditions (40℃ or -30℃).
In 2007, Ankai officially rolled out its first generation business reception coach Best to meet the growing market demand. In 2016, the bus maker built its second generation business reception coach Best K7. For the past fourteen years, Best has served a number of high-profile events, including 20 Hangzhou Summit, Bo'ao Asia Forum, China's Victory Day Parade in 2015, etc. Best has also become permanent collect of China's Military Museum.
Editor:Lucy
Related China Bus News