King Long Buses Serve Torch Relays for the 14th Chinese National Games
2021-08-31 Source:www.chinabuses.org
Summarize:Over 40 units King Long XMQ6127CYD5C and XMQ6112AYD5C buses provided transportation services for the distinguished guests participating in the event
On August 16, the much-anticipated torch relay of the 14th Chinese National Games officially started at Yongningmen, Xi'an. Over 40 units King Long XMQ6127CYD5C and XMQ6112AYD5C buses provided transportation services for the distinguished guests participating in the event.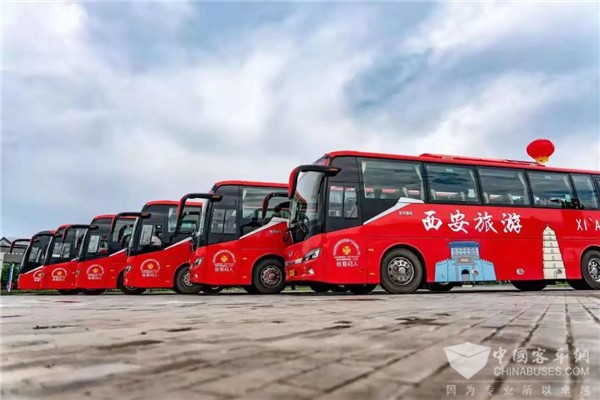 To better serve the torch relays, King Long worked closely with the bus operator, Xi'an Xilv Group Auto Service Co., Ltd. and provided round-the-clock services for its customer.
Based on its thorough research and customers' special needs, King Long has rolled more customized bus products with more streamlined body structures. Achieving high safety standards and providing more travel comforts, King Long buses also boast higher energy efficiency and deliver more powerful performances.
As one of the leading bus makers in China, King Long buses have served a number of high-profile sports events, including 2008 Beijing Olympic Games, London Olympic Games, etc.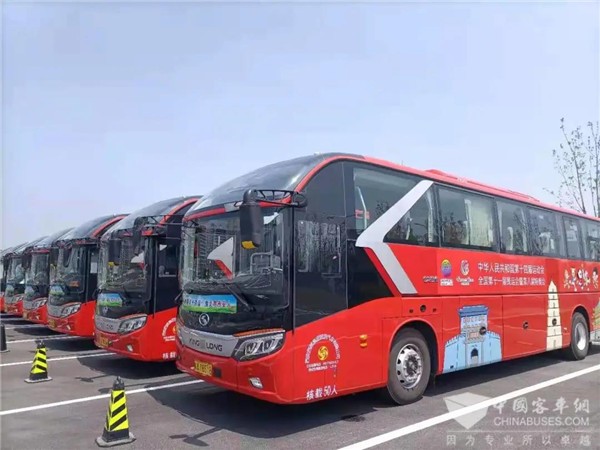 Editor:Mark
Related China Bus News