Foton AUV School Buses Safeguard Children's Safety on the Road
2021-08-17 Source:www.chinabuses.org
Summarize:Foton AUV rolled out a new generation school bus BJ6766 The new bus has introduced an advanced air filtering system and thermometers to prevent virus from spreading from students
In preparation for the upcoming new semester, Foton AUV rolled out a new generation school bus BJ6766. The new bus has introduced an advanced air filtering system and thermometers to prevent virus from spreading from students.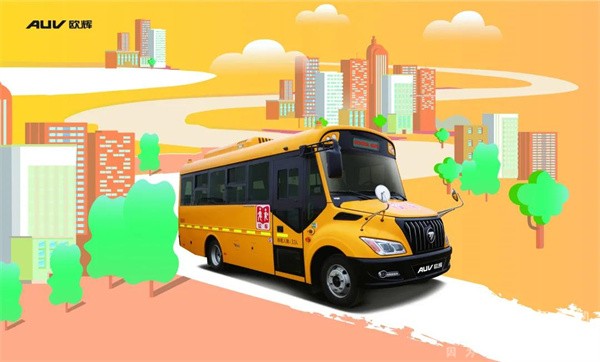 Currently, China should stay highly alert to avoid a comeback of COVID-19. Against such a backdrop, Foton AUV BJ6766 has ultraviolet anti-virus lamps and adopts the new generation environmentally friendly furnishing materials to ensure the safe travel for all students.
BJ6766 school bus also adopts 700 MPa high-strength steel fully sealed body structure to minimize the impacts caused by collision or rollovers. It has bumpers with a thickness of 3.0 mm and an emergency exit. In addition, it is equipped with such safety measures as anti-flat-tire device, lane deviation alarming system, automatic braking system and panoramic view mirrors, anti-collision radars.
Editor:Lucy
Related China Bus News