Microvast Fast Recharging Power Solutions Serve Lhasa Public Transport
2021-08-17 Source:www.chinabuses.org
Summarize:20 units city buses powered by Microvast fast recharging power solutions officially started operation in Lhasa, providing greener and more convenient travel services for local residents
Recently, 20 units city buses powered by Microvast fast recharging power solutions officially started operation in Lhasa, providing greener and more convenient travel services for local residents.
In 2015, 36 units hybrid buses equipped with Microvast LpCO™ batteries started operation in Lhasa, ushering in a brand new era of public transport for Tibet. So far, these buses have well stood the test of time and have been playing a vital role in local people's daily lives. Moreover, Microvast power batteries have won wide recognition among bus operators and bus drivers.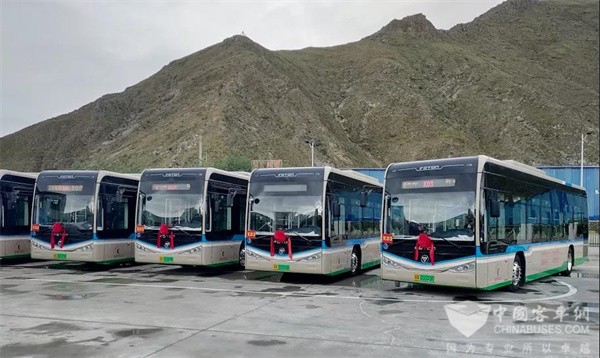 Currently, 100 units buses equipped with Microvast power batteries are working smoothly on 19 bus routes in Lhasa, greatly promoting green public transport in Tibet.
Known as the roof of the world, Qinghai-Tibet Plateau has an extremely fragile eco-environment. Thus, Lhasa, the provincial capital of Tibet, with an average altitude of 3,650 meters, sets extremely high standards for the overall performances, continuous driving distances and core parts of electric buses.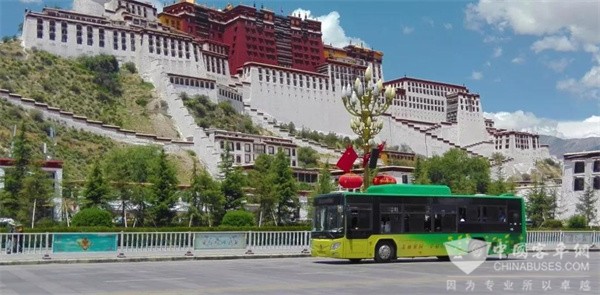 In 2020, Lhasa replaced all fossil fuel powered buses with new energy buses, making the city the first one in China to achieve such a feat.
As a pioneer in the vehicle power industry, Microvast is committed to making technological innovations and promoting greener transport services. So far, the company has made impressive achievements in developing power solutions for vehicles.
Editor:Mark
Related China Bus News