Golden Dragon Polestar Intercity Buses Provide Unprecedented Conveniences for Rural Residents
2021-08-12 Source:www.chinabuses.org
Summarize:On August 4, China's Central Television, also known as CCTV broadcast a report about Golden Dragon's P
On August 4, China's Central Television, also known as CCTV broadcast a report about Golden Dragon's Polestar intercity buses working smoothly in Ninghai county, Zhejiang province, providing both passenger transportation and logistic services for local residents.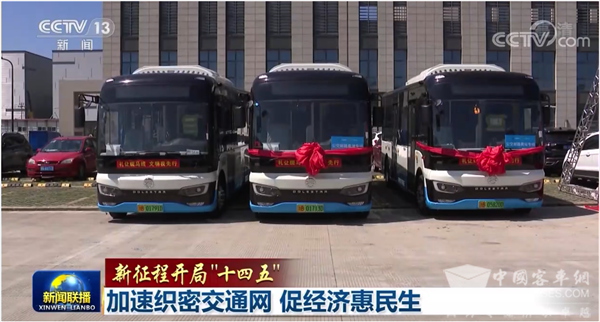 By improving its interior space, Polestar intercity bus effectively addresses the pressing issues faced by rural residents, such as difficulties in receiving mails and public transport services. According to Golden Dragon, the bus helps cut logistic costs by over 20% in rural area and save the delivery time by 12 hours.
According to China's government work report in 2020, more efforts will be made to support online businesses and promote consumption in rural areas. Along with logistic services reaching China's vast rural areas, people living in the countryside are enjoying unprecedented conveniences.
As of July 4 this year, the total volume of logistic service exceeded 50 billion benchmark, approaching the total volume in 2018. The logistic service in rural areas, in particular, has been growing robustly. To tap the huge market potential in China's countryside, Golden Dragon has successfully blazed a new trail, integrating public transport services with logistic services.
"We are fully committed to addressing customers' pressing problems and providing them with our highly reliable products and timely services", said Lai Zhiyi, Deputy General Manager of Golden Dragon. Making its debut in 2020, Polestar intercity bus helps online businesses easily reach rural residents, promotes consumption in rural areas and contributes to the revitalization of China's countryside.
Editor:Lucy
Related China Bus News