34 Units Ankai Electric Buses Start Operation in Hefei
2021-08-05 Source:www.chinabuses.org
Summarize:Ankai officially delivered 34 units electric city buses, including G6, G9 and A6, to Hefei Economic Development Zone Public Transport Co , Ltd
On July 30, Ankai officially delivered 34 units electric city buses, including G6, G9 and A6, to Hefei Economic Development Zone Public Transport Co., Ltd. With their operation, all the 11 bus routes in Hefei Economic Development Zone will all have buses powered by new energy, ushering in a brand new era for the public transport in the development zone.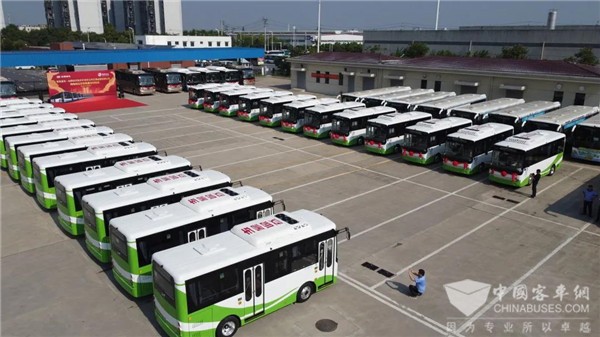 Ankai G6 is mainly targeted at the urban-suburban public transport and last-mile transport in urban areas. Small in size, the bus is wholly powered by electricity and achieves high agility.
As one of the star city buses, Ankai G9 is highly maneuverable and offers more comfortable driving and traveling environment for both drivers and passengers.
Ankai A6 achieves higher safety standards and higher reliability and provides more travel comforts. It is mainly designed for the commuting market.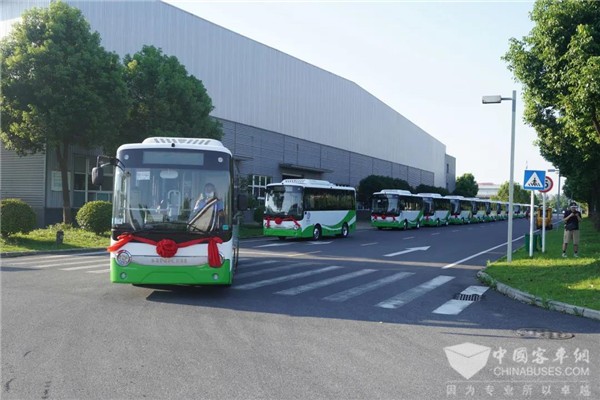 Since 2009, Hefei has been actively promoting energy-saving buses and new energy buses. So far, the number of new energy buses operating in the city accounts for 93.9% of its total bus fleet.
As one of the leading new energy bus brands in China, Ankai is committed to promoting the commercial operation of new energy buses. Having made a number of technological breakthroughs in this emerging industry and has successfully developed a host of new energy bus models, Ankai has already established a solid presence in the market.
Editor:Lucy
Related China Bus News