40 Units Foton AUV BJ6129 City Buses Start Operation in Lhasa
2021-08-05 Source:www.chinabuses.org
Summarize:Foton AUV officially handed over 40 units BJ6129 city buses to its customer Lhasa Public Transport Co , Ltd
Recently, Foton AUV officially handed over 40 units BJ6129 city buses to its customer Lhasa Public Transport Co., Ltd. (hereafter referred to as Lhasa Public Transport). According to the bus operator, all the newly delivered city buses will be put on the four express bus routes in Lhasa, providing faster and more convenient transport services for local residents.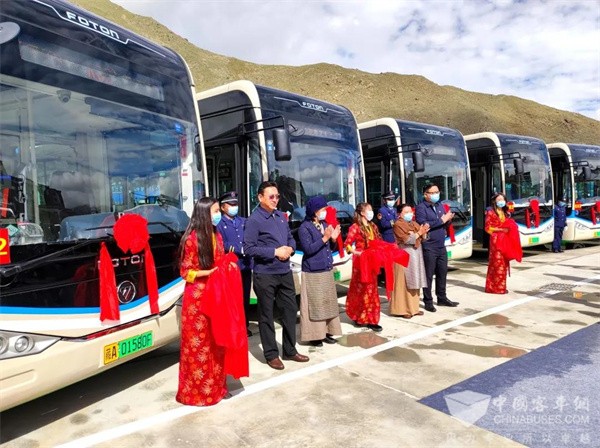 Wholly powered by electricity, Foton AUV BJ6129 has an eye-catching look and spacious room for passengers. Having cut its body weight by 5%-10%, the bus achieves higher energy efficiency and thus further helps its operator cut operating costs. Measuring 12-meter in length, BJ6129 has ergonomically designed passenger seats and has a special ramp for those physically-challenged passengers to board.
Lhasa Public Transport is committed to promoting greener public transport. Since 2014, it has been working closely with Foton AUV and has put over 200 units new energy buses on the road in Lhasa.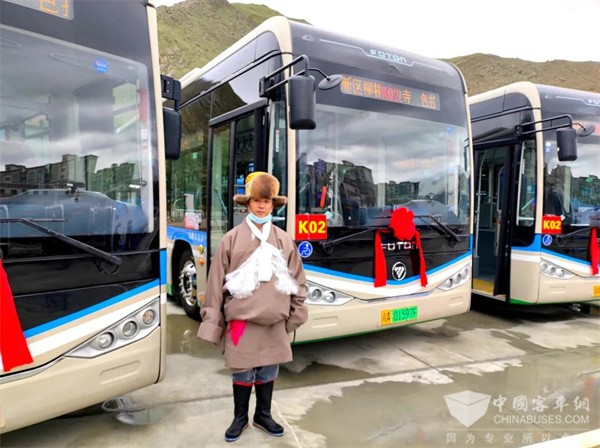 Editor:Lucy
Related China Bus News