Ankai Best N7 Sets New Highest Standards for Business Reception Coach
2021-07-27 Source:www.chinabuses.org
Summarize:At 2021 Beijing International Exhibition on Buses, Trucks and Components, Ankai's latest generation Best N7 w
At 2021 Beijing International Exhibition on Buses, Trucks and Components, Ankai's latest generation Best N7 was officially revealed to the public. As one of Ankai's fist products, N7 has further diversified the bus maker's product line and strengthened its overall competitiveness.
2021 marks the first year of China's fourteenth five-year plan. China has made ambitious goals to peak its carbon emissions and reach carbon neutrality. Against such a backdrop, Ankai Best N7 represents the new highest standards for business reception coach.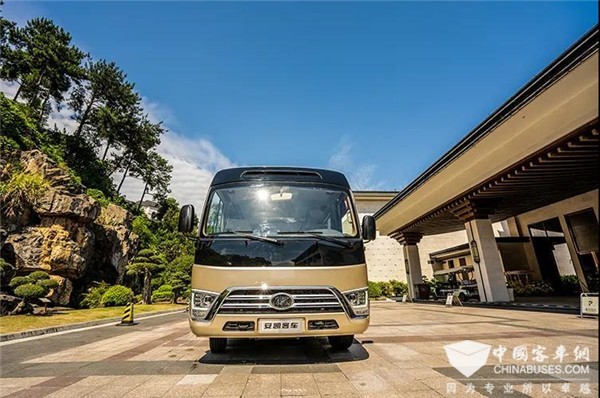 With three different models available measuring between six to seven meters, Best N7 achieves higher environmental friendliness and higher energy efficiency. It can be powered by diesel or gasoline or electricity. Equipped with Ankai 3.0CTI diesel engine with high-pressure common rail combustion system, Best N7 adopts EGR+DOC+DPF+SCR+ASC for its emission treatment and fully meets China's National VI Emission Standards.
Particularly designed for high-end business reception, tourist transportation and passenger transportation market, Ankai Best made its debut in 2007. With advanced technologies, it has been working smoothly and thus has gained wide recognition among bus operators.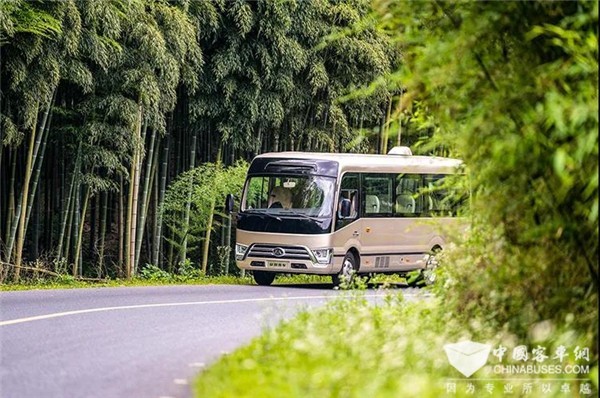 Equipped with front & rear disc braking system, ESC+ABS+EBD, lane deviation alarming system, panoramic view system, tire pressure alarming system, emergency flat-tire device, Best N7 achieves higher safety standards. Having gone through 60,000 km endurance test in 18 months at places with an altitude of over 4,000 meters, or with extremely temperatures (40 and -30℃), the coach has roof windows, window curtains, NVH, ventilation system, ergonomically designed seats, providing more travel comforts for passengers.
In addition, Best N7 has an intelligent screen and integrated LED dashboard, one-button start, electronically controlled window curtain, electronically adjusted rear view mirror, multi-functional adjustable driving wheel, panoramic view system, creating a more comfortable working environment for bus drivers.
Editor:Lucy
Related China Bus News