Ankai Rolls Out 13.7-meter A9 Coach to Meet Passengers' Growing Demands
2021-07-23 Source:www.chinabuses.org
Summarize:Ankai officially released its newly developed 13 7-meter A9 coach, which is set to ushering in a brand new era for the passenger and tourist transportation market
Recently, Ankai officially released its newly developed 13.7-meter A9 coach, which is set to ushering in a brand new era for the passenger and tourist transportation market.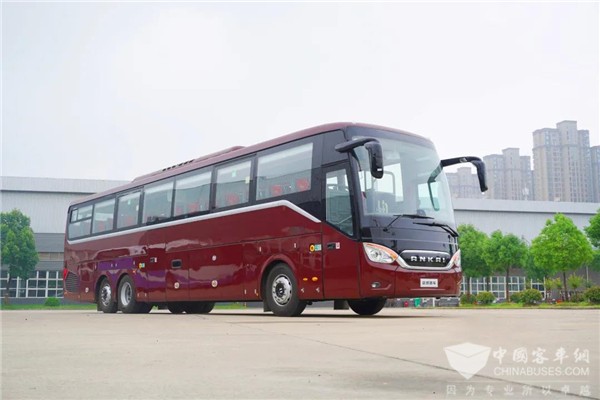 Primarily targeted at the high-end market, A9 coach adopts a more streamlined body structure, which further lowers its wind drag and cuts its body weight by about 8% when compared with its counterparts. Equipped with a powerful driveline fully in compliance with National VI Emission Standards, the coach is able to cut its fuel consumption by 5% in comparison with that of its counterparts.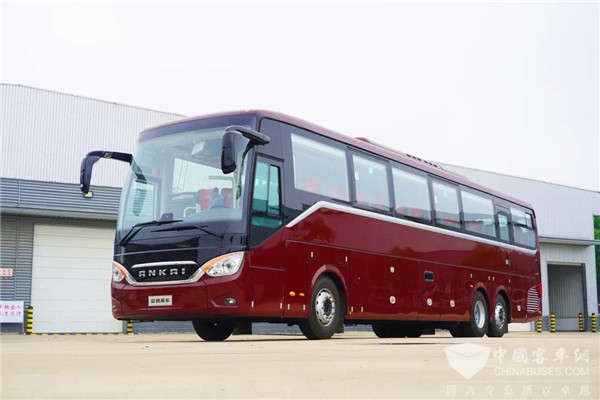 On board, Ankai A9 has introduced independently developed Internal Environment Management System, which delivers impressive performances for the ventilation, heating, cooling and air purification. In addition, the density of carbon dioxide is monitored in real-time and the air inside the coach can be fully refreshed in just three to four minutes. Particles such as PM2.5 can be reduced by 70%-90%.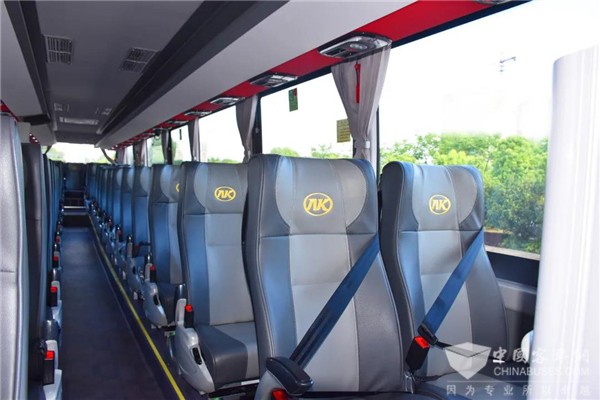 Ankai A9 coach has 55+1 seats and a huge luggage compartment, which fully meets passengers' long-distance travel needs. According to Ankai, the coach has oil inlet on both sides, making it more convenient for fuel refills. It also has an independent and comfortable sleeping area for drivers, making sure they get full rest when driving for long-distances.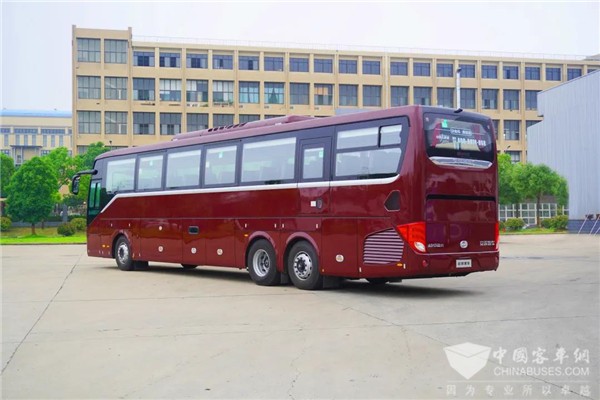 According to Ankai, A9 coach is an ideal choice for intercity passenger transportation and tourist transportation, creating more profit margins for bus operators.
Editor:Lucy
Related China Bus News