King Long Displays New Buses at 2021 China International Exhibition on Buses, Trucks and Components
2021-07-08 Source:www.chinabuses.org
Summarize:King Long carbon-fiber metro bus is definitely one of the biggest highlight at the exhibition As one of the first bus made of carbon-fiber
From July 7 to 9, 2021 China International Exhibition on Buses, Trucks and Components was held in Beijing. As one of the leading bus makers in China, King Long brought its fifth generation Jieguan electric bus and carbon-fiber metro bus on display.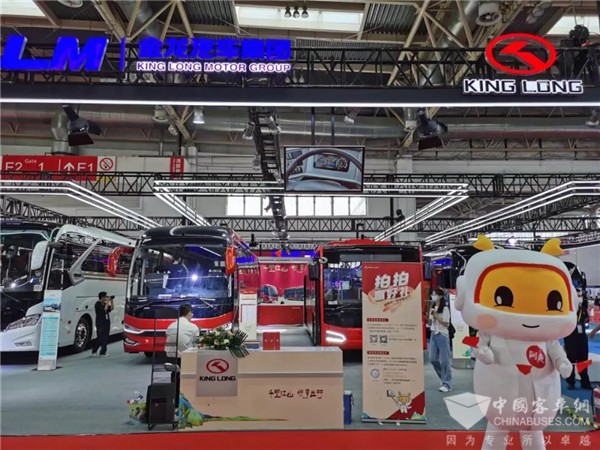 At its exhibition booth, Jieguan electric bus attracted keen interest among visitors. Targeted at the high-end tourist transportation market, Jieguan 5 is built on the huge success of its predecessors and has made breakthroughs in design, intelligent driving, driving safety and easy maintenance. Once on board, passengers can immediately feel a sense of luxury.
With a highly resilient monocoque body structure, Jieguan 5 adopts 22.5-inch disc braking system and delivers impressive NVH performances.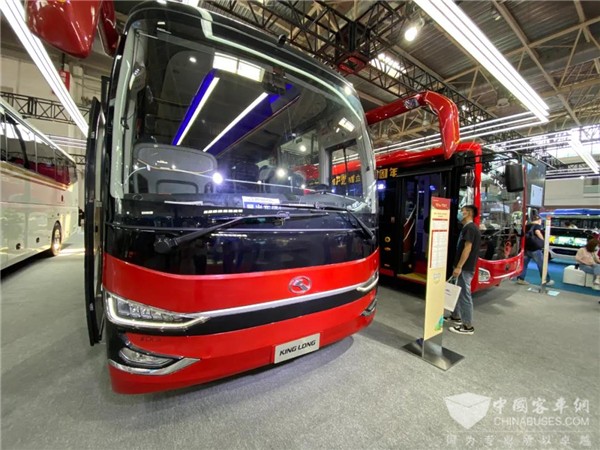 King Long carbon-fiber metro bus is definitely one of the biggest highlight at the exhibition. As one of the first bus made of carbon-fiber, the metro bus is jointly developed by King Long and Zhejiang Yangtze Delta Research Institute of Tsinghua University. It is set to becoming a new trend-setter for the bus industry.
Adopting wheel-rim independent suspension driving system, King Long carbon-fiber metro bus successfully cuts its body weight by 2,600-3,000 kg. Equipped with King Long Eco-Chip 3.0 Management System, the bus provides safer, more efficient and more comfortable travel experiences for passengers.
Apart from Jieguan 5 and carbon-fiber metro bus, King Long also brought its fist product, Apolong on display.
Editor:Lucy
Related China Bus News