Golden Dragon Polestar Series Buses on Display at China International Exhibition on Buses, Trucks and Components
2021-07-08 Source:www.chinabuses.org
Summarize:Golden Dragon brought its Polestar series buses (city buses, road coaches, autonomous driving buses, customized buses) on display, fully showcasing the bus maker's renewed efforts to upgrade its business
From July 7 to 9, 2021 China International Exhibition on Buses, Trucks and Components was held in Beijing. Golden Dragon brought its Polestar series buses (city buses, road coaches, autonomous driving buses, customized buses) on display, fully showcasing the bus maker's renewed efforts to upgrade its business.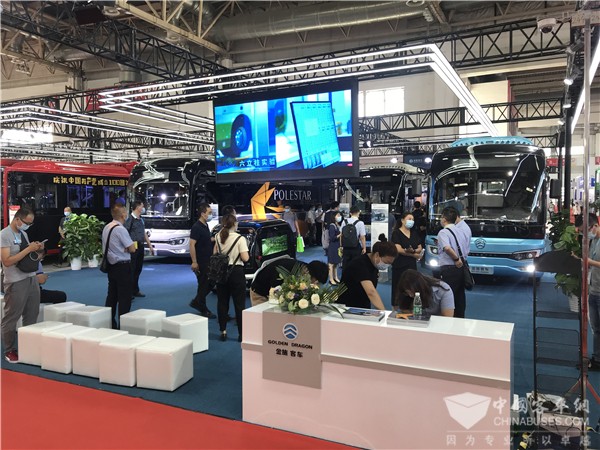 In response to the new trends in the market, Golden Dragon has successfully developed Polestar buses with GDMA structures for transporting passengers and goods. With a wind drag of 0.43 (60 km/h), they achieve higher energy efficiency and are available with a length range from 7 to 12 meters.
The smallest Polestar bus is extremely agile and can be readily converted to a clinic, coffee house, conference room and convenience store on the move.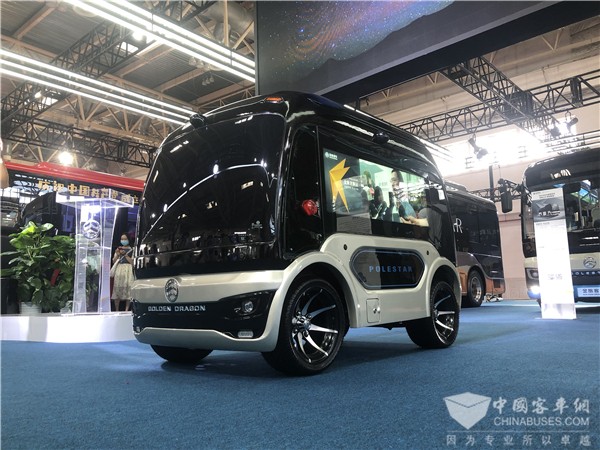 The 7-meter Polestar electric bus successfully cuts its body weight by over 300 kg and can drive a comparably longer distance continuously. Reaching a waterproof level of IP68, the bus is highly durable and reliable. Also, it is equipped with a host of advanced technologies, including AEBS, lane deviation warning system (LDWS), front anti-collision warning system, tire pressure monitoring system, anti-flat-tire system, driving fatigue warning system, panoramic view system, intelligent speech exchange system, etc.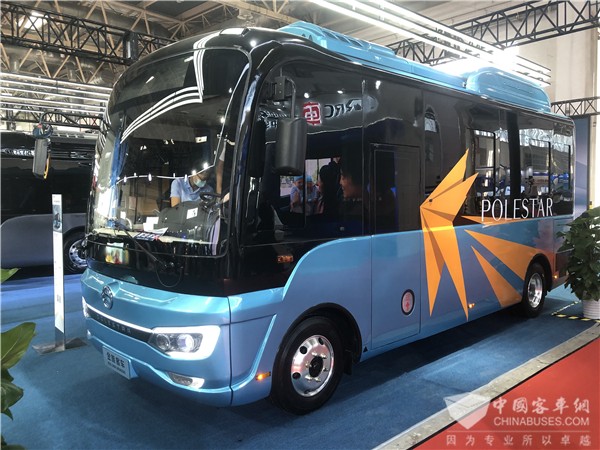 Polestar autonomous driving bus is able to independently perform a number of complicated tasks on the road, including V2X, AVP and self-adapted cruising, etc. Golden Dragon has built an autonomous driving 1+1+N platform, which enables its buses drive smoothly on the road.
So far, Polestar series buses have been put into service in Ningbo, Fuzhou, Jinhua and Ningde.
Editor:Mark
Related China Bus News