138 Units King Long Electric Buses Start Operation in Haikou
2021-07-05 Source:www.chinabuses.org
Summarize:138 units King Long electric buses were officially handed over to Haikou Public Transport Group Co , Ltd
On June 29, 138 units King Long electric buses were officially handed over to Haikou Public Transport Group Co., Ltd. (hereafter referred to as Haikou Public Transport) to mark the 100th founding anniversary of China's Communist Party and the 70th founding anniversary of Haikou Public Transport.
According to Haikou Public Transport, all the 138 units electric buses will soon be put into service on 18 bus routes in Haikou, including No.9 and No.21.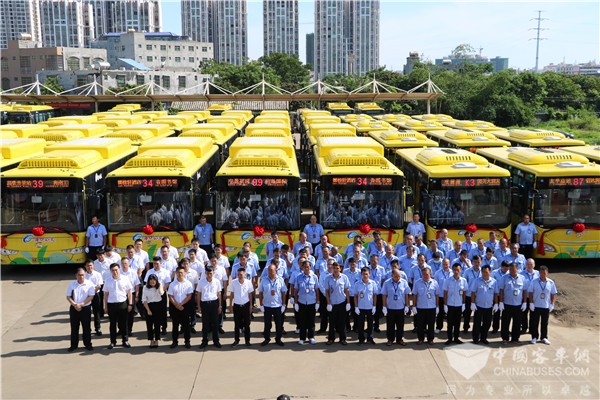 Considering the weather conditions in Haikou, King Long put the power batteries on the roof of its buses, allowing them to work safely in rainy days. In addition, it has established Longyue Service Team to provide 24/7 after-sales services to its customer.
In 2012, King Long established strategic cooperation with Haikou Public Transport. Since then, the two parties have been working closely to build a greener and more efficient public transport network in Haikou.
Editor:Isabella
Related China Bus News