70 Units BYD B8 Electric City Buses Start Operation in Shigatse,Tibet
2021-06-30 Source:www.chinabuses.org
Summarize:70 units BYD B8 electric city buses were officially put into operation on three bus routes in Shigatse, Tibet
On June 28, 70 units BYD B8 electric city buses were officially put into operation on three bus routes in Shigatse, Tibet, marking a new milestone for the public transport in the city. Under the management of Shigatse Guoyou Public Transport Co., Ltd., these BYD electric city buses are set to providing greener and more convenient transportation services for both tourists and local citizens.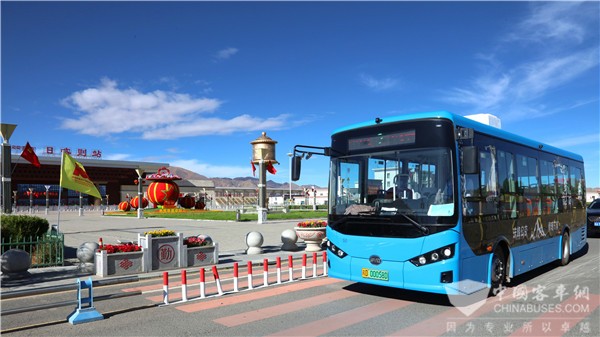 Measuring 8.5-meter in length, BYD B8 electric bus is coated in blue, black and white colors. Equipped with a host of advanced technologies, it has a maximum power of 177kWh and is able to drive over 200 km continuously. In addition, its driver's cockpit is completely divided from the passenger area, creating a more comfortable and quiet working environment. With panoramic view mirrors, inflammable and explosive detection systems, active security alarming system, tire pressure monitoring system, the bus achieves higher safety standards. With a number of travel amenities on board, the bus provides more comfortable travel experience for passengers.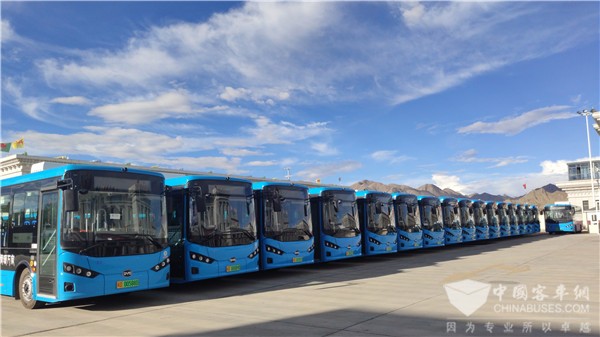 As the second largest city in Tibet, Shigatse has been taking a number of concrete measures to build itself as a more eco-friendly city. With an average altitude of over 4,000 meters, the city has set up extremely high standards for electric buses.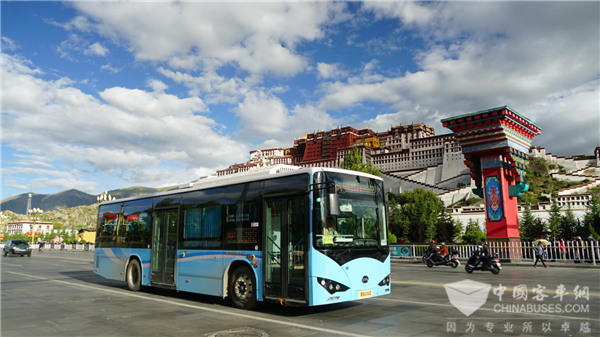 BYD electric buses officially entered Tibet in 2017 and successfully passed the operation test at an altitude of 5,190 meters. In 2018, BYD electric double-deckers started operation in Lhasa. In 2019, BYD C6 and K8 electric buses were delivered to Namtso. So far, the total number of BYD electric buses in operation in Tibet has reached 152 units.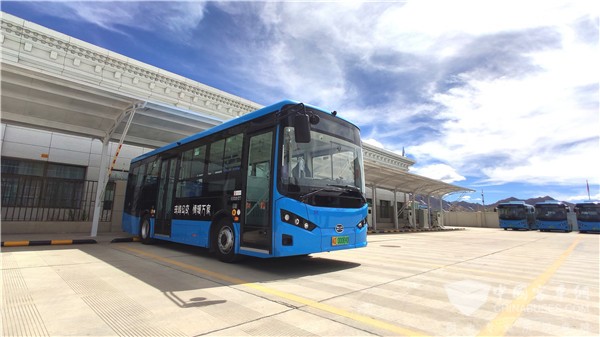 Editor:Mark
Related China Bus News