CRRC Electric Travel Coaches to Serve Tourists in Xinjiang
2021-06-21 Source:www.chinabuses.org
Summarize:A batch of CRRC Electric travel coaches for the high-end market were delivered to their customer in Urumqi and Ili
June 15, 2021, Urumqi,China,, a batch of CRRC Electric travel coaches for the high-end market were delivered to their customer in Urumqi and Ili.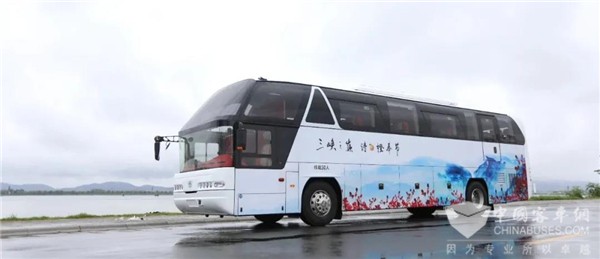 Equipped with advanced technologies and achieving higher intelligence, CRRC Electric travel coach is highly maneuverable thanks to its independent front axle + rear axle A-shape structure + the eighth generation monocoque body structure.
By greatly reducing vibrations, CRRC Electric travel coach drives smoothly. Adopting 2+1 seat layout, it provides more spacious room for passengers. In addition, it further reduces the workload for bus drivers.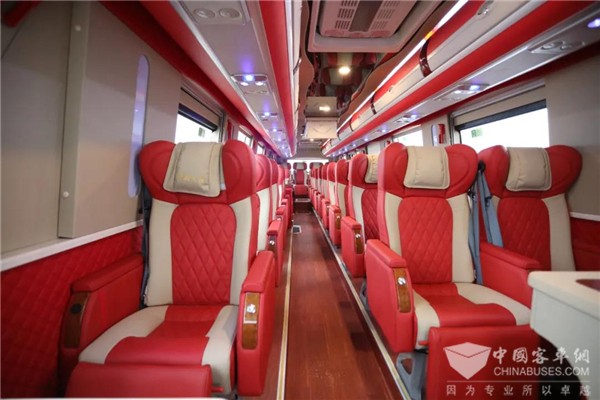 CRRC Electric travel coaches entered Xinjiang travel market nearly two years ago. Since then, they have been running smoothly, fully demonstrating their high reliability.
Thanks to their electronic stabilizing control systems, automatic emergency braking systems, front collision alarming systems, lane deviation systems, tire pressure monitoring systems, etc., CRRC Electric travel coaches were delivered to some tourist attractions in Tianjin, Nanjing, Changsha, Cangzhou, etc.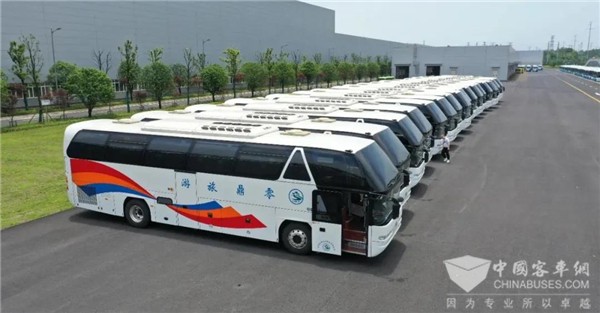 Editor:Isabella
Related China Bus News