Foton AUV Vaccination Vehicles Further Help China Speed Up COVID-19 Vaccination
2021-06-11 Source:www.chinabuses.org
Summarize:Foton AUV vaccination vehicles , equipped with ultraviolet ray disinfection lamps, have been playing a vital role in vaccinating people across China
In recent days, the sporadic outbursts of COVID-19 infections in Guangdong province once again reminded people that the virus has not yet gone. To build herd immunity, China has further strengthened its efforts for COVID-19 vaccination among the public. Foton AUV vaccination vehicles , equipped with ultraviolet ray disinfection lamps, have been playing a vital role in vaccinating people across China.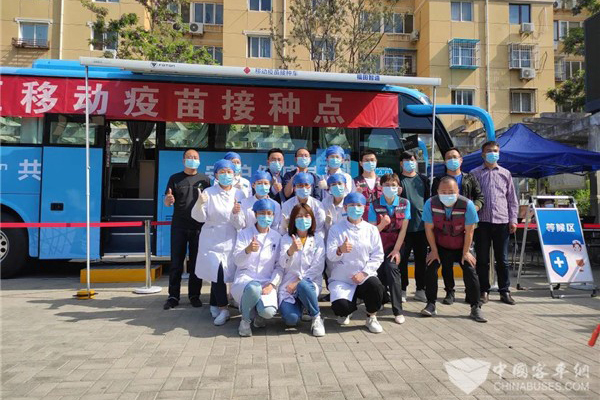 With a storage of 1,000 shots of vaccines in an intelligently controlled refrigerator with its temperature staying between 2°C and 8°C, Foton AUV vaccination vehicle fully ensures the safety of all vaccines.
Equipped with Shanghai Songz AC systems for buses, Foton AUV vaccination vehicle creates a more comfortable working environment for medical workers. Connected with 5G, the vehicle can easily upload and download information.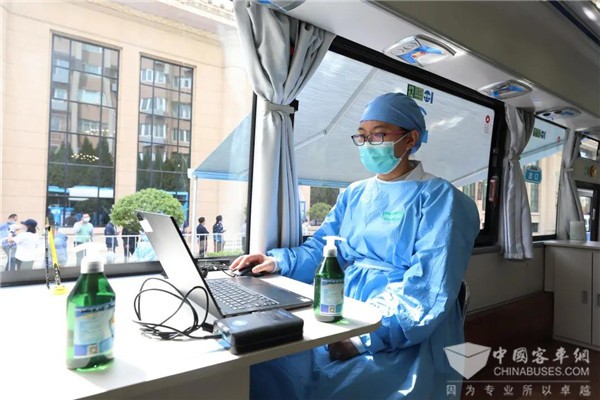 Editor:Lucy
Related China Bus News