Higer Customized Autonomous Driving Bus Made Stunning Appearance at Shanghai International Auto Show
2021-05-21 Source:www.chinabuses.org
Summarize:Higer 5G Autonomous Driving bus, jointly created by Higer Bus, QCraft and China Mobile, made a stunning appearance and attracted countless fans on the scene
On April 19-28, as the world's first A-class auto show held on schedule this year, the 2021 Shanghai International Auto Show gathered global attention, and attracted 1000+ enterprises to dispatch high-end luxury lineups, pinpointing future electrification, digitalization, intelligence and connectivity, and leading the global auto industry technology and new market trends.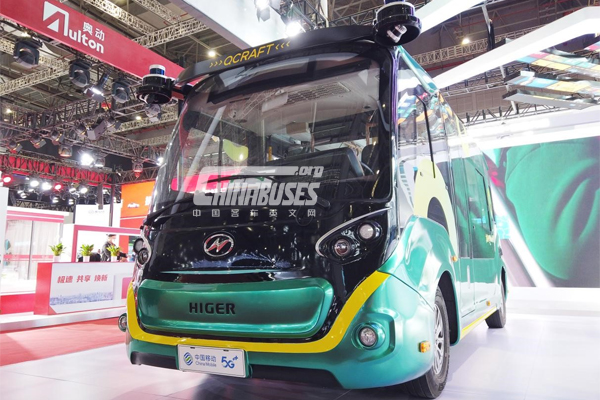 Higer 5G Autonomous Driving bus, jointly created by Higer Bus, QCraft and China Mobile, made a stunning appearance and attracted countless fans on the scene. This vehicle is implanted with the most advanced and mature Robobus autonomous driving technology system in China, specifically targeted at scenarios of "circular short shuttle, scenic spot shuttle" and so forth, to accelerate normalized commercial operation of Autonomous Driving.
For the purpose of achieving more flexible and efficient operation mode, Higer customized "Sailing from Suzhou" Autonomous Driving bus chooses a 6-meter minibus style, delivering more fashionable and technological appearance, while the space inside vehicle is reserved for conventional bus operation needs, alongside 9 passenger seats. The intelligent large screen in the driving area displays real-time surrounding environment perception pictures during driving, and the vehicle is controlled by advanced autonomous driving system, the operation of driver is not required.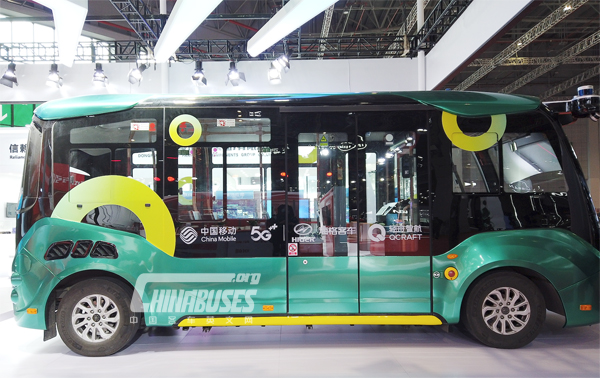 Based on industry-leading autonomous driving solution, Higer Autonomous Driving bus can achieve 360-degree sensing around the vehicle body, and the maximum sensing distance surpasses 200 meters. Different from low-speed minibuses that operate on closed roads or parks, Higer Autonomous Driving buses can drive on urban roads, at a speed of 20-50 km/hour, to basically meet medium and low-speed scenarios of fixed routes, without problems such as being frequent overtaken or urged due to slow speed.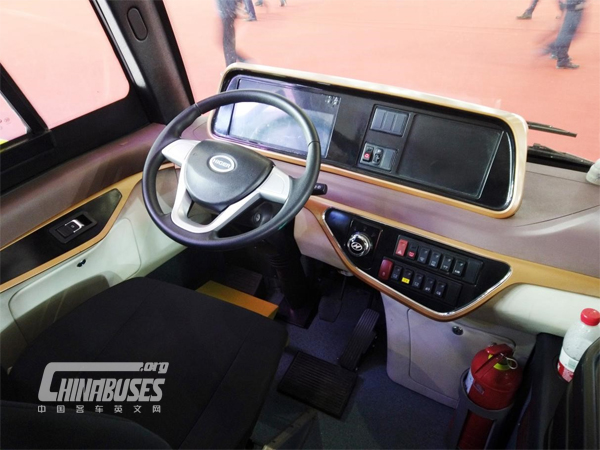 Apart from basic functions of pedestrian & vehicle avoidance, automatic lane change, automatic steering and traffic light recognition, Higer Autonomous Driving bus can also cope with various urban complex traffic scenarios, such as crossing intersections with mixed pedestrians and vehicles, congestion of vehicles behind and pedestrians popping up, hence truly ushering in a new era of intelligent urban microcirculation traffic.
Currently, the first batch of customized "Sailing from Suzhou" Autonomous Driving buses has started trial operation in Suzhou, bringing new travel experience.
Editor:Higer
Related China Bus News