Higer Bus Has Served Boao Forum For 12 Years
2021-05-19 Source:www.chinabuses.org
Summarize:Higer buses feature high-horsepower engine, strong power, proper onboard service facilities and deliver superb comfort! Moreover, the compartments are large with outstanding visibility
"Since Higer Bus was first selected as service vehicle for the Boao Forum in 2009, this year marks the 12th year that we have persistently served the Boao Forum." Gary Jiang , General Manager of Higer Bus Overseas Sales Company, introduced; amidst service tasks of the Boao Forum these years, Higer Bus has assumed service assurance work for personnel of Ministry of Foreign Affairs, Forum Secretariat, South Korea Team, Philippines Team, Hong Kong Team, etc., winning unanimous recognition and applaud.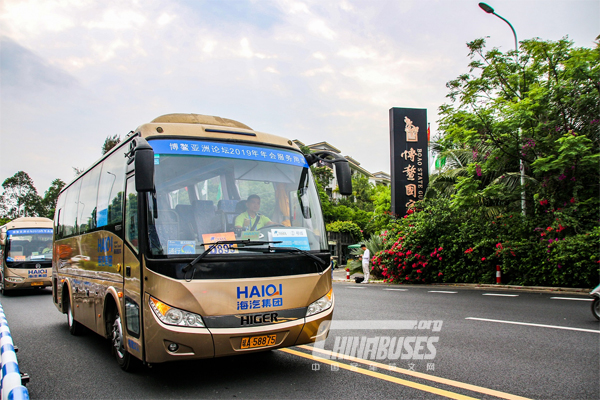 "Higer buses feature high-horsepower engine, strong power, proper onboard service facilities and deliver superb comfort! Moreover, the compartments are large with outstanding visibility, thus facilitating passengers to enjoy the scenery along the way." Chen Chaoyang, Captain of Hainan Haoyang Fleet, raved about Higer buses. He said that many guests brought luggage and purchased gifts when they returned, but the through-type bus luggage compartment, as well as sufficient opening and internal space eliminate the need to worry about the problem of holding luggage. According to Chen Chaoyang, over 12 years, Higer vehicles have maintained "zero defect" transportation and never broken down, or stopped or missed shifts due to vehicle defect, as a solid backup for us to accomplish service assurance mission successfully." I believe Higer Bus will be a permanent partner of Boao Forum for Asia!"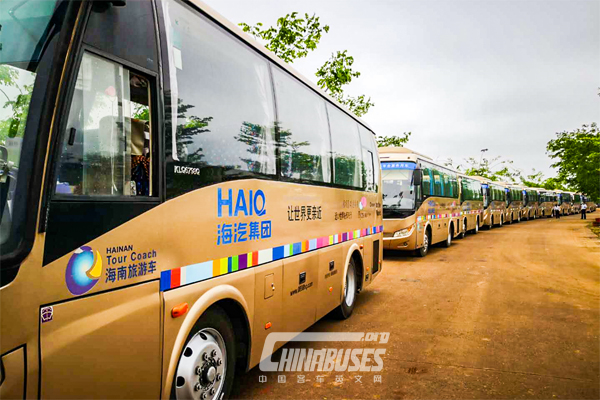 This year's Boao Forum for Asia is themed "A World in Change: Join Hands to Strengthen Global Governance and Advance Belt and Road Cooperation". Higer Bus is also an important force serving the "Belt and Road" initiative.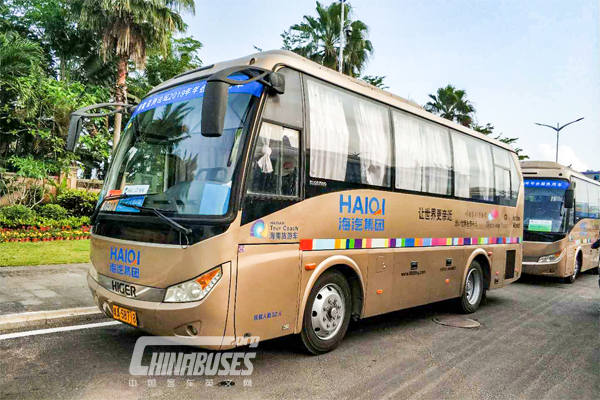 Up to date, Higer has exported to 90 countries along the "Belt and Road", including Russia, the United Arab Emirates, South Korea and Algeria. In 2019 alone, Higer exported 3,090 buses to the "Belt and Road" countries, amounting to US$ 210 million. In 2020, despite the epidemic impact, 750 buses were still exported, amounting to approximately US$ 46 million.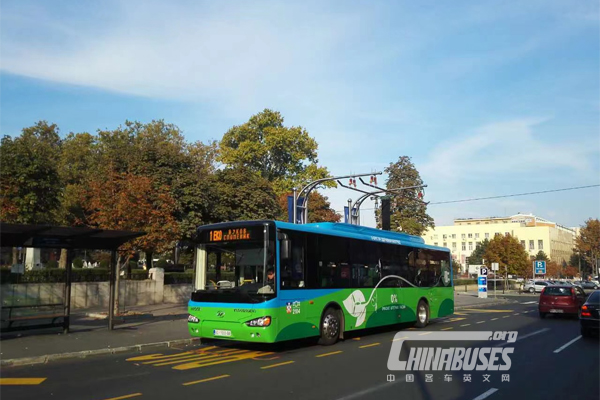 It is noteworthy that Higer also secured the Qatar World Cup order of 1,815 units in 2020. At present, Higer Bus boasts nearly 5,000 buses on the Qatar market, and will export nearly 2,000 units in 2021 to serve the 2022 Qatar World Cup. Besides, Higer Bus also leads the way in NEV R&D. It is reported that as early as 2014, super capacitor buses developed by Higer made inroads into Serbia, Austria, Bulgaria and other markets. So far, sales have penetrated in 11 countries. In Q1 2021, Higer Bus entered into a large order of 45 units worth US$ 10 million with South Korea.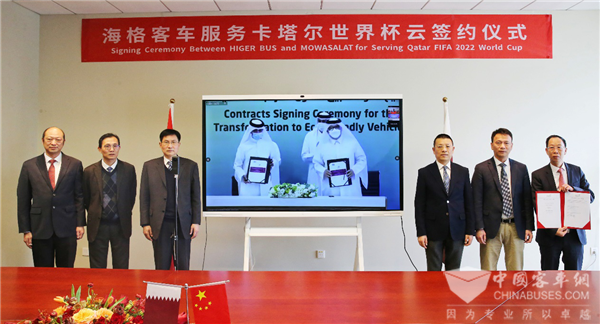 As NEVs will dominate the future auto market, Higer will insist on improving its R&D capability, strive to enhance the 'Made in China' impact in industrial development of NEVs, expand Chinese NEV presence in countries along the "Belt and Road", and boost building the local green public transport system.
Editor:Higer
Related China Bus News