Pakistan is Embracing its First Electric Bus Made by BYD
2021-04-23 Source:www.chinabuses.org
Summarize:Recently, a BYD K9 electric bus successfully completed a 15-day trial operation in Karachi, the largest city in
Recently, a BYD K9 electric bus successfully completed a 15-day trial operation in Karachi, the largest city in Pakistan. The news has made the headline in Dawn, the most famous newspaper in Pakistan. As the first ever bus powered by electricity in the country, BYD K9 will soon start commercial operation, ushering a brand new era of public transport for local citizens.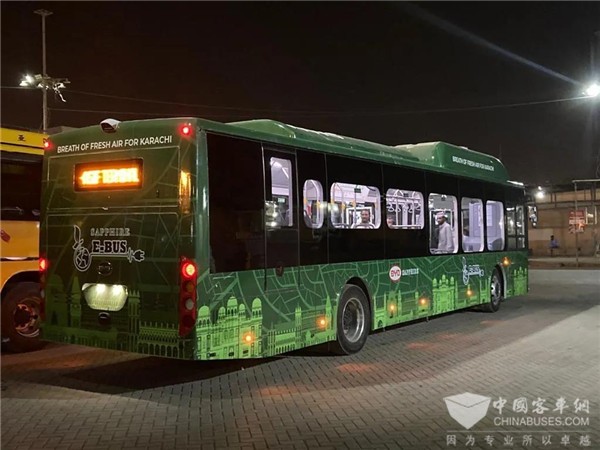 With a loading capacity of 35 passengers, BYD K9 provides greener and more comfortable traveling services for local residents. During its trial operation, the bus has already won the hearts of many passengers.
"We fully supports Sindh province in building greener public transport network. And we encourage other provinces will soon follow the steps of Sindh by introducing electric buses for the local residents", said Chaudhry Fawad Hussain, Pakistani's Minister of the Ministry of Science and Technology.
"We are excited to put the first electric bus into operation in our country. This year, we plan to introduce 100 units BYD electric buses", said Syed Awais Qadir Shah, director of the transport department of Sindh Province, Pakistan.
"We will do our best to help Karachi build itself as a greener and more environmentally sustainable city in Pakistan", said Zhang Jie, assistant to the General Manager of BYD Asia-Pacific Sales Department.
Editor:Lucy
Related China Bus News